For many people, the web browser has replaced the operating system. And we're not talking only about Chrome OS users either. The average person now spends several hours on the internet every day, and our internet usage is only increasing. From reading news articles to watching movies to listening to movies to chatting with your friends—the humble web browser allows you to do virtually anything you want, even play full-fledged FPS games. Just what are the best browser based FPS games, you ask? Let's find out.
Best Browser Based FPS Games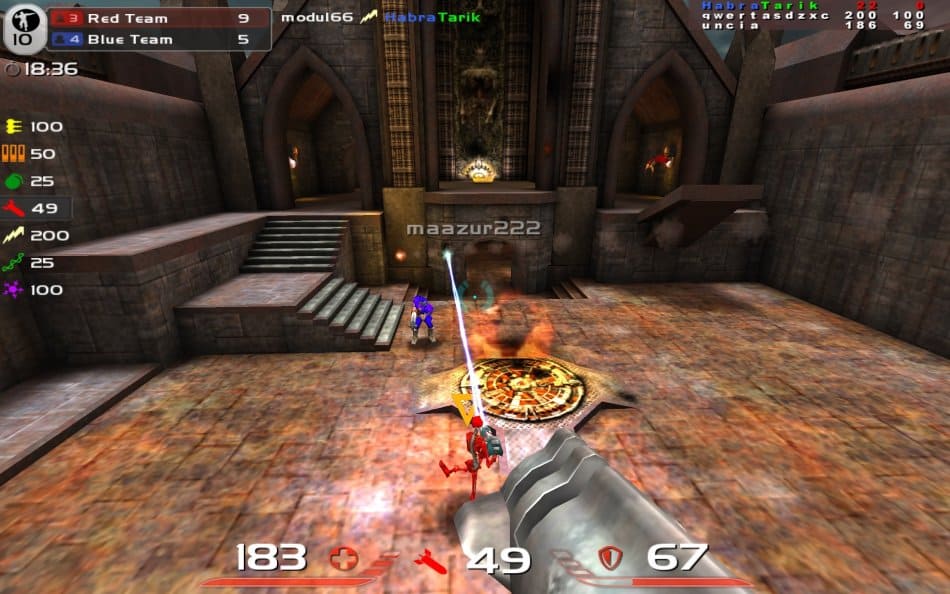 If you've never heard of Quake Live before, you've likely been living under a rock! This is one of the top first person shooter games of the century, and even to this day, it has a lively community. You can play it in browser, or over on Steam if you choose. Play as sci-fi characters in player-versus-player arena, picking up power ups and different weapons to fight the enemy. Use your fast-paced skills to strategically move around and come out on top!
Download it now: here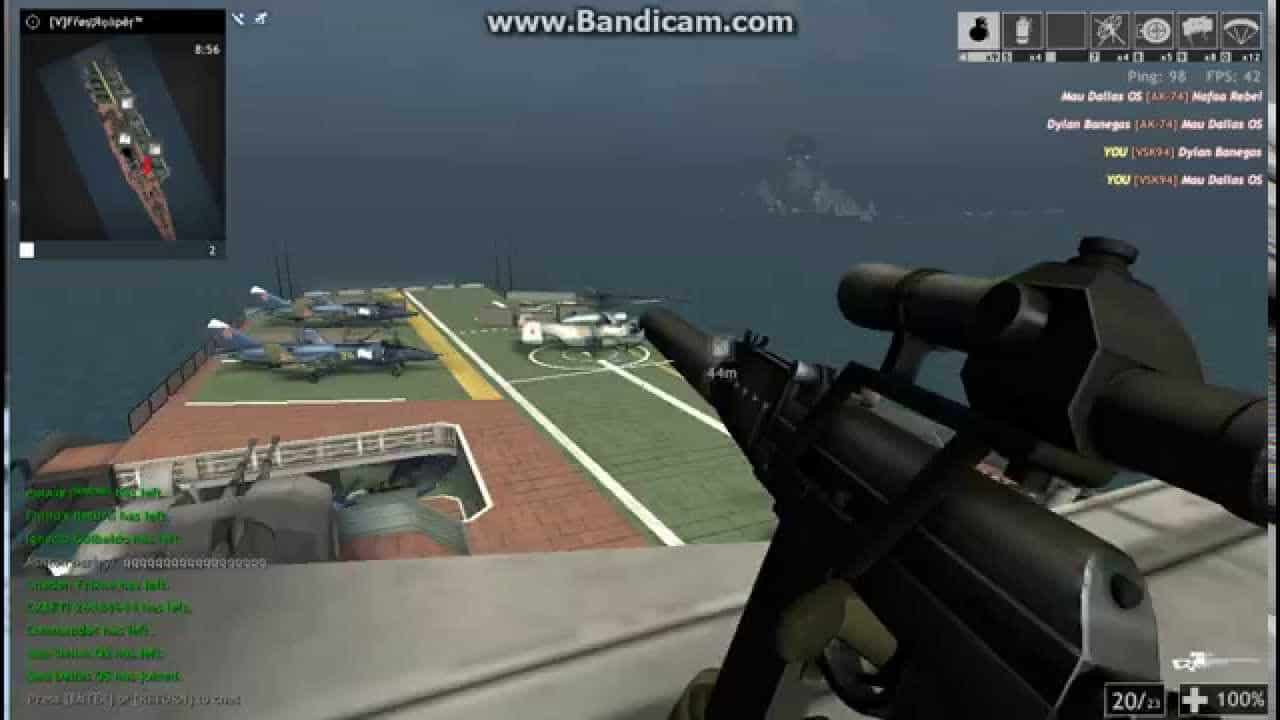 Red Crucible: Firestorm might've been a lot of fun, but if you've gotten tired of the game, there's still other Red Crucible titles to play in the browser. This second one is called Reloaded. Firestorm and Reloaded are actually pretty similar in nature, but the community didn't really like Firestorm because of how difference it was from Red Crucible 2. Reloaded tries to go back to the roots of Red Crucible, and appeal to a larger audience. In addition, Reloaded is able to run better on slower machines, making it a little more accessible to players.
Download it now: here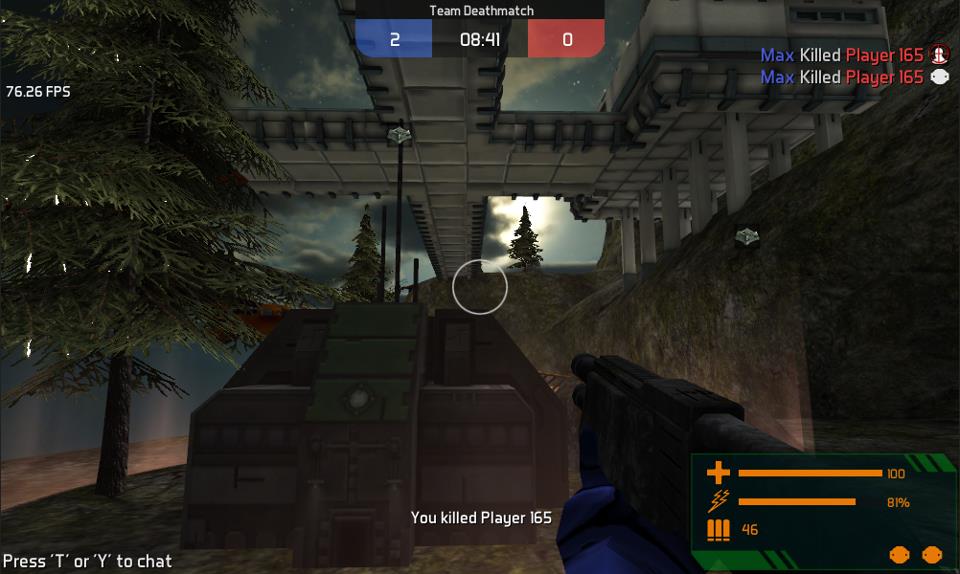 Warmerise: Red vs. Blue is an ode to many of the first person shooter games of the late 90s — Quake, Counter Strike, etc. That said, it isn't the prettiest of first person shooters, but it has some exciting gameplay. And not having top graphics means that it can run on slower systems that might not be on bleeding edge technology. There's a leaderboard and competitive multiplayer in this game, which keeps a thriving and active community — that said, finding a match won't be a problem in this game. It's not hard to find a match at any hour — day or night. Keep in mind that you will need the Unity Web Player to play this game.
Download it now: here
And finally, we have a game called Rush Team. If you like the multiplayer experience at all, you'll enjoy this browser-based first person shooter. The neat thing about this game is that it throws you right into it — no combing through menus necessary. This one is actually a little unique as far as FPS games go in that it's very team-based.
You'll work with your team as an infantry man to complete objectives around the map. This could be things similar to capture the flag, search and destroy, hold an objective, and so on. Or, it could be more simple with a goal like eliminating the enemy team. Either way, with an active community, Rush Team is a ton of free online fun!
Download it now: here
Year after year, Contract Wars wins as the best browser based FPS game. This Russian multiplayer free-to-play title is set in the near future in which private military companies rule the world. The complicated political relationships that form the lore of the game aside, the gameplay of Contract Wars could be described as a mix of straightforward FPS action with light RPG elements and a healthy dose of tactical combat.
Players can choose from a sizable selection of modern weapons, each suited for a different job and a different gameplay style. You can get up close and personal with a shotgun or take out enemies from a safe distance using a sniper rifle—you decide how you defeat your opponents. For each kill and each victory, players are rewarded with skill and credit points. These points allow them to purchase weapons, unlock new skills, customize their characters, and more.
You and your friends can form teams and clans and receive awards for well executed tactical decisions. Learn how to cooperate with one another and measure your strength against another clan. Seasoned players can try hardcore modes or join the elite Black Division group
Download it now: here
The Red Crucible: Firestorm is a sequel to the highly-acclaimed 3D browser based FPS game Red Crucible 2. Just like the original title, Red Crucible: Firestorm features a large selection of weapons and vehicles, including jets, helicopters, trucks, and tanks.
Up to 24 players can play at the same time on a single map. The game offers six gameplay modes to choose from: survivor, team deathmatch resources, team deathmatch armored, search and destroy, territories, and conquer. Players are free to choose what kind of combat role they would like to assume, from pilots and drivers to snipers and special assault units.
The more you play the game, the better equipment you unlock. A new camouflage pattern for your uniform can help you blend in with the environment, and a new scope can greatly increase your long-range accuracy. Players are encouraged to join clans to discuss strategy and tactics. Just be prepared to play the game on the medium graphics settings because it lacks in the optimization department. Even players with high-end computers sometimes struggle to keep the framerate consistent when all 24 players are engaged in combat at the same time.
Download it now: here

As the name suggests, Global Strike shares many similarities with Counter Strike and Counter Strike: Global Offense. All three games revolve around close quarters combat and require players to develop cat-like reflexes to win. Global Strike is known to be the world's first non-plugin 3D FPS browser game, meaning that you don't even need to install Java to enjoy it—just click on the Game Start button and sing in with one of your social media accounts or create a brand-new account using your email address.
The game is powered by what NGames, the game's developer, calls a "self-optimizing 3D engine." Without going into technical details, all you need to know is that the engine runs extremely smoothly even when there's a lot going on at the same time. On the other hand, the graphics are a notch below almost all other titles on this list, but the gameplay definitely makes up for the old-school visuals.
Download it now: here

Critical Ops is everything you could possibly want from a fast-paced 3D FPS web browser based game and more. Whereas most modern FPS titles embrace perks, unlockables, and other light RPG elements as central gameplay mechanics, Critical Ops takes a more old-school approach. Just like in the days of the original Counter Strike and Quake 3, it's absolutely necessary to know the maps by heart and to have a firm grasp of the controls. As with all skill-based multiplayer FPS games, your experience is going to vary depending on other players. Join a server populated mostly with newbies and the difficulty will be much lower than if you join a server where a clan has decided to practice.
The game is currently in Alpha phase, which means that you should expect to see some bugs and optimization issues. That being said, the excellent Play Store rating of 4.3 stars clearly shows just how playable the game is even early in its development. That's right, Critical Ops can either be played in a web browser or downloaded on any capable Android device. There are even official e-sports leagues for Europe and North America, so you could win some money if you get really good.
Download it now: here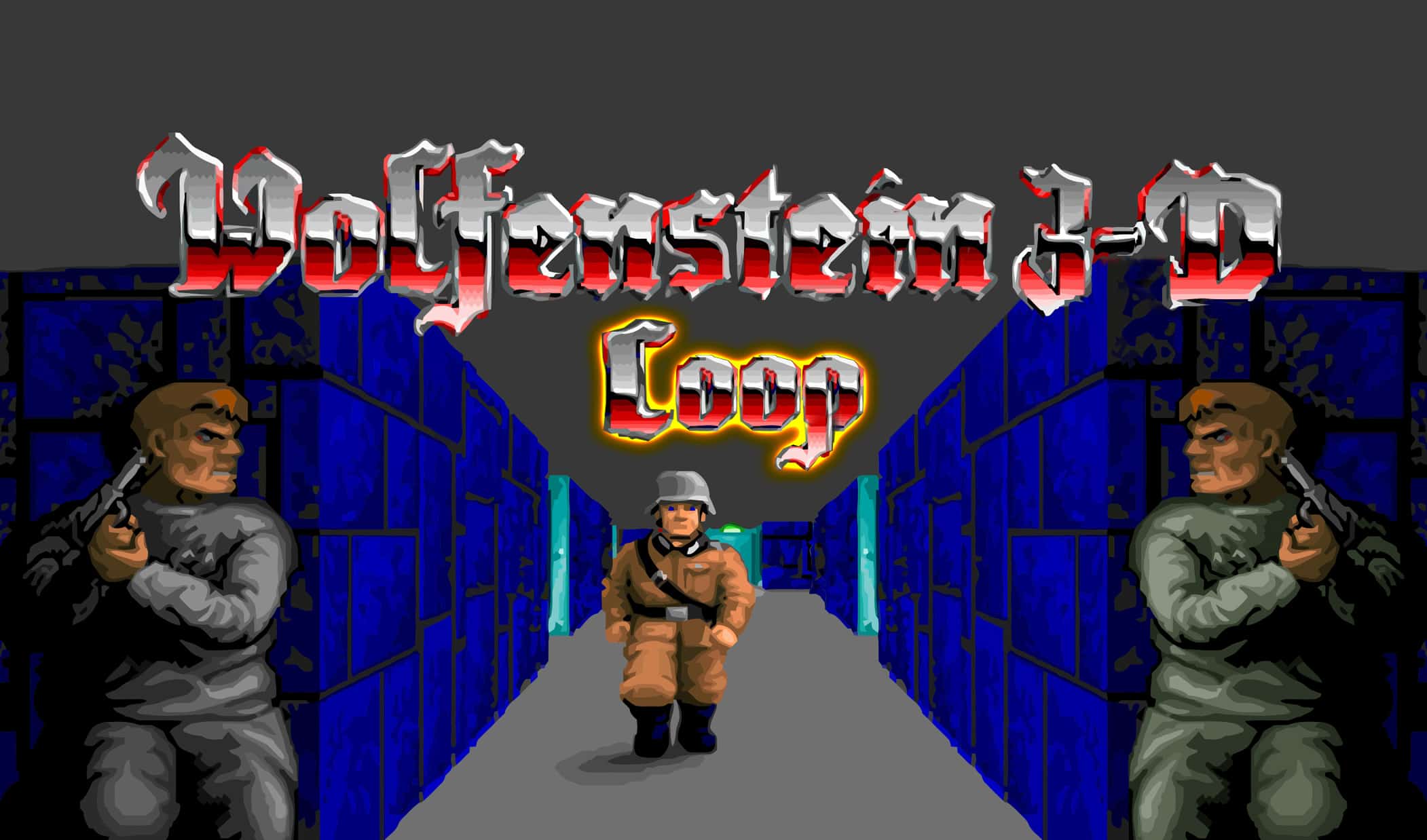 The one FPS game that has arguably started it all is now officially available as a web browser game. To celebrate the 20th anniversary of Wolfenstein 3D, id Software, an American video game developer behind Wolfenstein, Doom, and Quake franchises, has decided to release their 1992 FPS shooter for free online.
For those who don't know, you play as William "B.J." Blazkowicz, who is an American spy of Polish origin. Your job is to overthrow the Nazi empire. To do that, you must first escape from Castle Wolfenstein, where Blazkowicz has been imprisoned while trying to find the plans for Operation Eisenfaust.
The game takes place on a flat plane (id Software would first introduce verticality with the release of the first Doom game), which is divided by walls into areas and rooms themed after Nazi bunkers and buildings. As you progress, you find more powerful weapons to help you fight increasingly more powerful enemies. It's a simple premise but one that influences the FPS genre to this day.
Download it now: here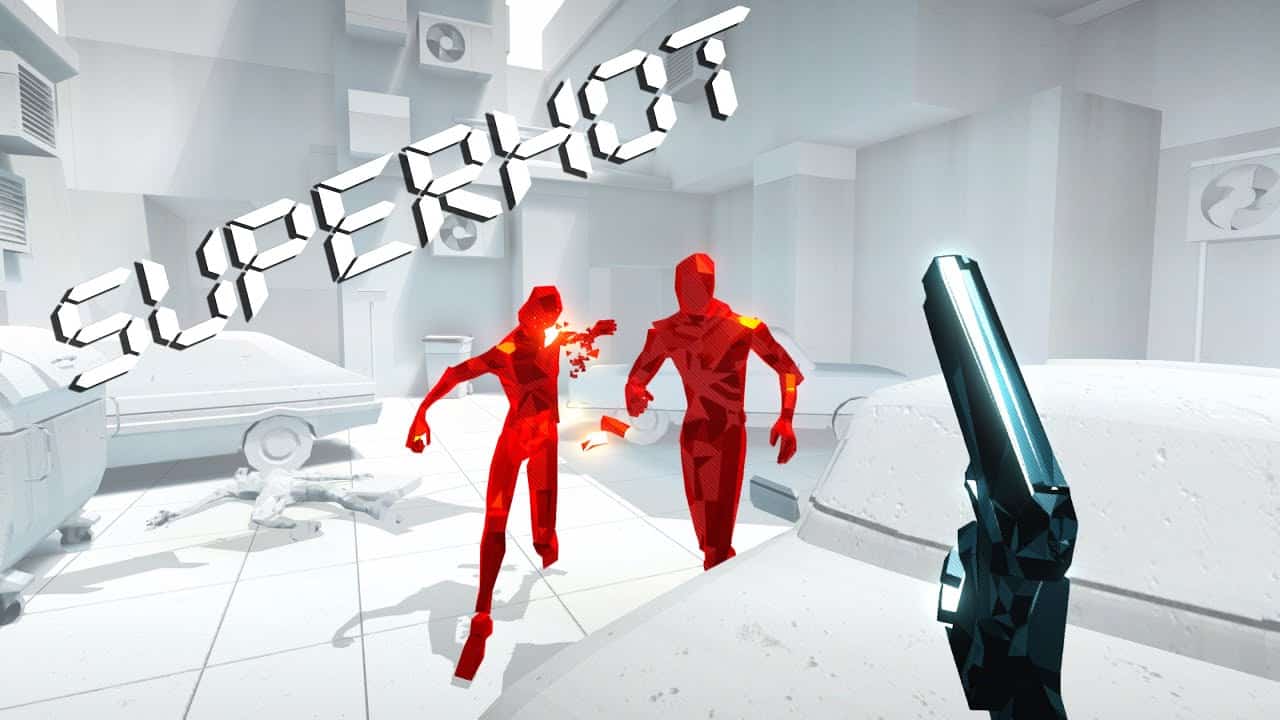 If you're looking for pure, mindless fun, then Superhot will be right up your alley. You're thrown into an arena, and it's only you (yes, only you) against the enemy combatants. In this first-person shooter game, there's no regenerating health bars or conveniently placed ammo drops. It's just you, outnumbered and outgunned by the enemy. You'll have to use the resources you have to drop enemies, and then grab weapons off of those fallen troops to "shoot, slice, and maneuver through a hurricane of slow-motion bullets."
Download it now: here
Best Browser Based FPS Games Verdict
As you can see, there are a lot of excellent browser based FPS games out there. Any one of these will provide you with a ton of fun, especially with many of them having an active community behind them. It's very easy to find a match, and even make friends through online chat systems. Many of these don't have a lot of content to them, so they can bore quickly; however, since all of these are free, you can easily jump between your favorite titles to mix it up a little!