Now that virtual reality is out, there has been a lot of VR video games released and more still being released, so we have compiled a list of what we think to be the some of the best you can get, as of right now. It can be hard finding a good VR game because everyone has made one or is making one, which makes for plenty of choices. That being said, here is a list of five different games we found to be the best among all the games that have been produced for VR thus far.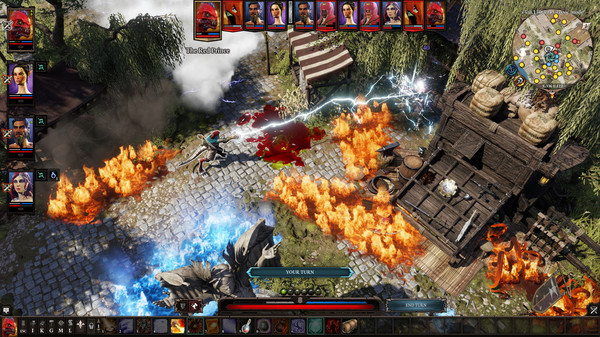 This interesting tale of awesomeness starts out with the "divine" (or god) being dead and the void is coming, but there is a dormant unfound power within you. This unfound power helps you throughout this epic journey of death, glory, destruction and divinity that eventually leads to you becoming the Divine.
You can partake on this epic adventure with an elf, an imperial lizard, or an undead skeleton thing. Each of these races will change how people and the world interact with you in immersive and intriguing ways. As well as picking your race, you also get to pick your origin story with six different options which will determine how everyone and everything interacts with you.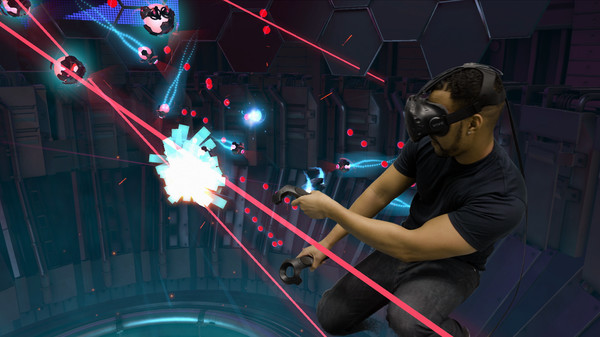 In The Lab, you get to do all kinds of crazy stuff like destroying things with slingshots, demolishing big wooden gates, or killing off the monstrous horde with only a bow in your hand and arrows on your back. The Lab gives you a unique experience that allows you to see space from another point of view. Instead of 2D boring textures, you can actually float around looking at a 3D model of the planet, but if that's not your thing the lab is recruiting robot repairmen to fix all the crash testing robots up. That's just a few of the great things you can do in this fun game, and VR brings it to a whole new level of fantastic.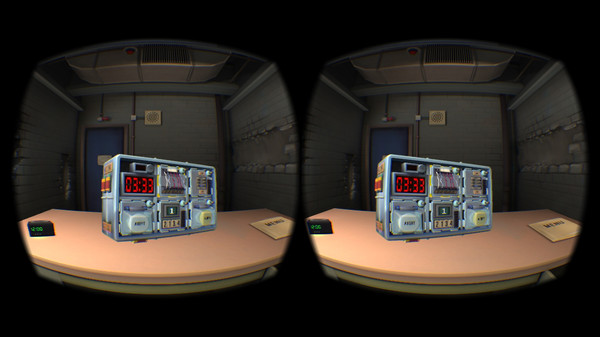 The name tells you everything you need to do in this game. If you don't want to die, then you need to keep talking in this intense fun explosive game. You start the game in a VR room with a bomb sitting right in front of you, then you must tell your friends what kind of bomb it is, including details about its characteristics. Next, they have to tell you how to defuse the bomb so nobody explodes. Just a heads up, this game does require friends or you'll lose interest in about 5 seconds, but the more friends you have trying to figure out how the bomb needs to be defused, the more fun and chaotic/intense things become, making this game all that much more enjoyable.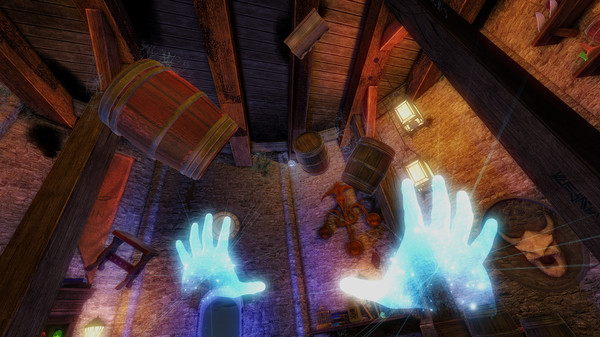 Waltz of the Wizard is a great VR game that can show you just how great being a wizard can be. You can do stuff like mixing ingredients to making stuff fly around the room, as well as throwing fireballs at things to make them explode. Who wouldn't want to do that? If that isn't enough to sell you, you can teleport to new stunning and beautiful areas that bring unforgettable atmospheres. However, on your own, that may seem a little lonely. So not to worry, there is a talking skull to help you out along the way, to tell you how and what ingredients you need to put in this mysterious cauldron of boiling unknown substances, and so on.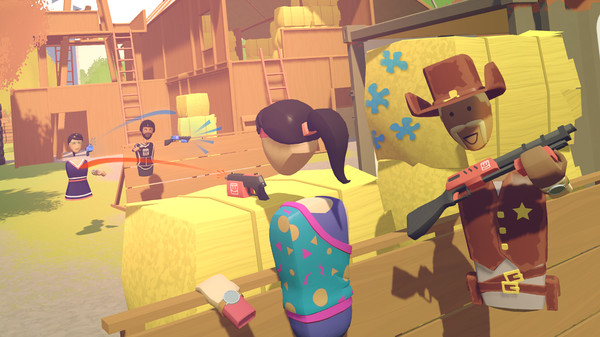 The Rec room is a fun VR multiplayer game you can play with friends or random people online. There is all kinds of stuff to do such as paintball, co-op quests to complete, and you can change your appearance to suit your taste, and also 3D charades. Yes, you read that right, VR charades! There's also a lot of other fun activities this game has to offer, and like we said, it's an especially fun experience with friends.
Our Take
With so many VR experiences and games available, it can be hard to narrow them down to a more manageable level, but we hope we've done that for you today. These really are some fantastic games, whether you're looking to go solo, or stick with a group of friends. Have you played any of these games before? Which one off this list looks most interesting to you? We would love to hear your thoughts in the comments, so don't forget to leave one for us!
We will receive sales commission if you purchase items using our links.
Learn More
.