We have heard of YouTubers raking in millions of dollars each year and that's one of the reasons why many people start vlogging. But the reality is, you might not even earn a dime during your first year of vlogging. So if there's a cheap and easy way to produce videos, you should use it to get started with your vlogging project.
If you're on a tight budget, all you need is a smartphone with a decent camera, may it be an Android device or iOS. An older DSLR that can record at least full HD videos at 60 FPS is also enough for recording.
For basic editing, all you need is a mid-range computer with a dedicated graphics card to make video editing smooth and rendering a little faster. And for the software, we will list down the best vlog editing software for beginners below so you can try and choose the one that best suits your needs.
Best Vlog Editing Software for Beginners
The first on our list is the VideoProc Vlogger editing software that best suits people who are still learning about vlogging and video editing. It has a simple, easy to use user interface that anyone can appreciate, especially people who don't have a background in video production. But simple as it is, it's actually a pretty powerful tool.
It has a pretty neat user interface, which makes it easier to use. Its media library is categorized into Video, Picture, Music and Subtitle so that it will quicker to find the elements you want to add in your video.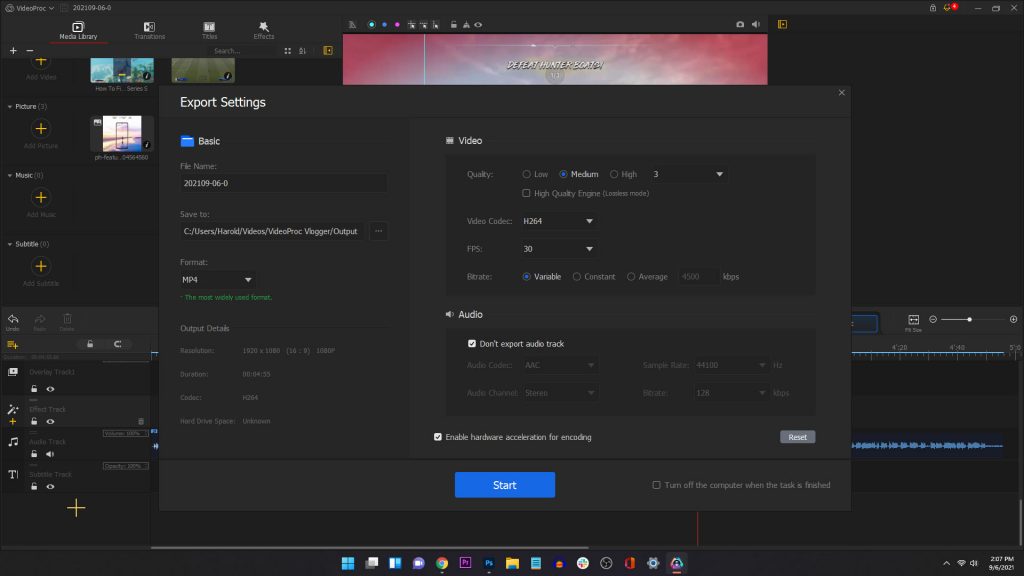 The timeline is also easier to understand as its tracks are also categorized properly. You have a video track and you can add as many overlay tracks as you need. You can also add as many effect, audio and subtitle tracks as you wish.
VideoProc Vlogger covers all the essential tools you may need for editing frame by frame, such as cut, drag to adjust the sequence, split screen to make PIP video, slow down or speed up, add background music and edit to the beat, add subtitle and text, tweak colors and adjust the exposure, contrast, saturation, shadows, etc.
You can also make wow effect to your videos by applying effects from the presets: 28 preset motion effects for cinematic camera movements, 14 built-in speed ramping effects, 61 transitions and 50 effects and filters. This is really friendly for beginners to quickly make a high-quality vlogs without learning curve!
Upon exporting, you can choose from either H264 and HEVC video codec and between MP4 and MKV formats. These are the most widely used codecs and formats and if you're still a beginner, you may not need another.
The hardware acceleration is enabled by default, so exporting may be faster depending on the specs of your computer. But anyhow, VideoProc Vlogger should be one of the vlog editing software you should try.
Download it Now: VideoProc Vlogger
2. FilmoraX
It is one of the most popular vlog editing software for beginners simply because of its easy to use interface and quick to learn controls. It can become a powerful vlogging tool for creators who are just starting out as it has a good range of themes.
It is also easier to recreate the same video in different aspect ratios, which is perfect for multiple social media platforms, not just YouTube. You can also apply special audio effects to your clips, which includes effects like echo, reverb, and phone.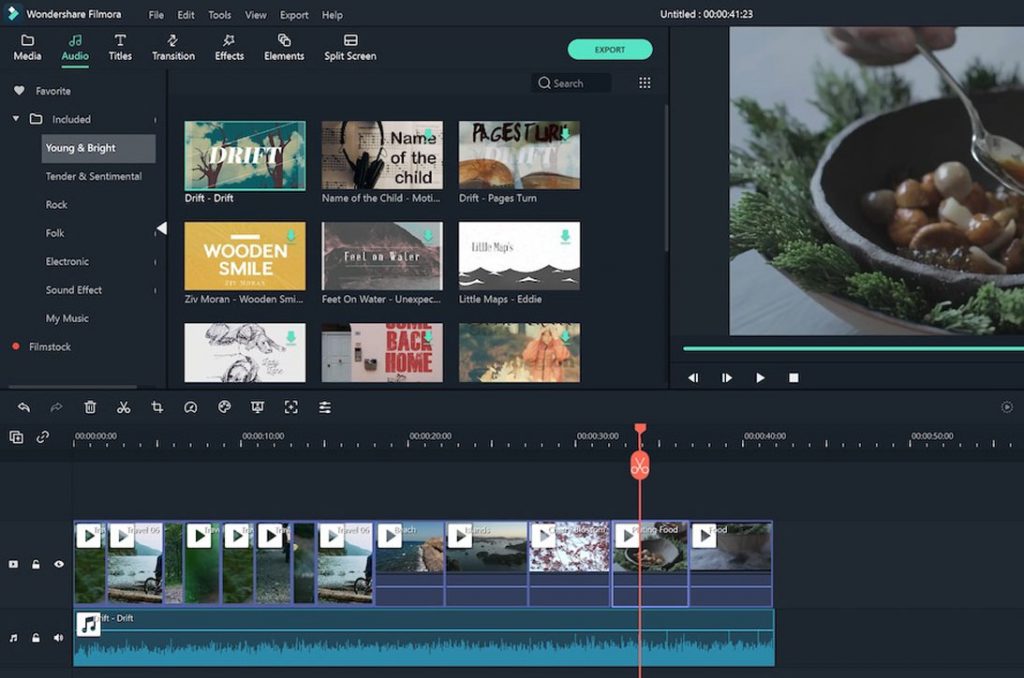 Aside from that, you can also customize animation by adding keyframes to change position, rotation, scale and opacity of a clip, as well as take advantage of motion tracking feature to attach an element to a moving object in your video easily with auto motion tracking.
You can download it for free and try it out to see if it fits your style of editing and creating contents. After which, you can then decide if you want to upgrade to a pro version.
Download it Now: FilmoraX
3. OpenShot
Either you want to upscale your videos to 4K resolution or you are already recording footage with even higher resolution, OpenShot can be your all around helper. With it, you can add as many layers as you need for your background videos, audio tracks, watermark and more, and adding titles is easier than other solutions.
OpenShot has many easy ways to cut your video. You can also just drag and drop the audio or images from your file manager into it and begin your edit. It also has its own video effects engine to remove the background from your video, invert the colors, adjust brightness, and more.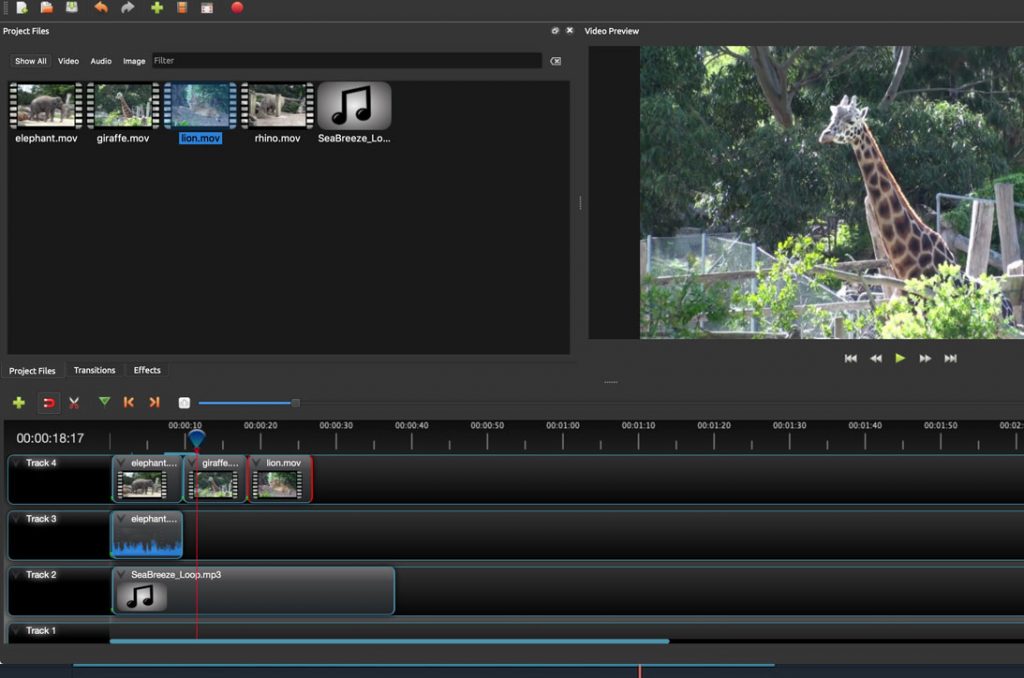 With a very simple interface, you can easily learn how to use it and you don't even have to worry about paying for it because it's free and it's open-source. Which means you'll get the support you need from other creators like you.
Download it Now: OpenShot
4. iMovie
Now, if you're a Mac user who is still struggling to build your brand through videos and can't afford to pay for the Final Cut Pro, then your best alternative is iMovie. It remains a powerful video editing tool and you will surely find it very useful if you're still starting out in vlogging.
You can edit movies at up to 4K resolution with video from iPhone 6s or later, GoPro, and other Ultra HD cameras compatible on Macs. It supports 1080p HD video at 60 frames per second for smoother, more life-like action shots, and you can enhance your movie by adding titles, transitions, and 3D globes and travel maps.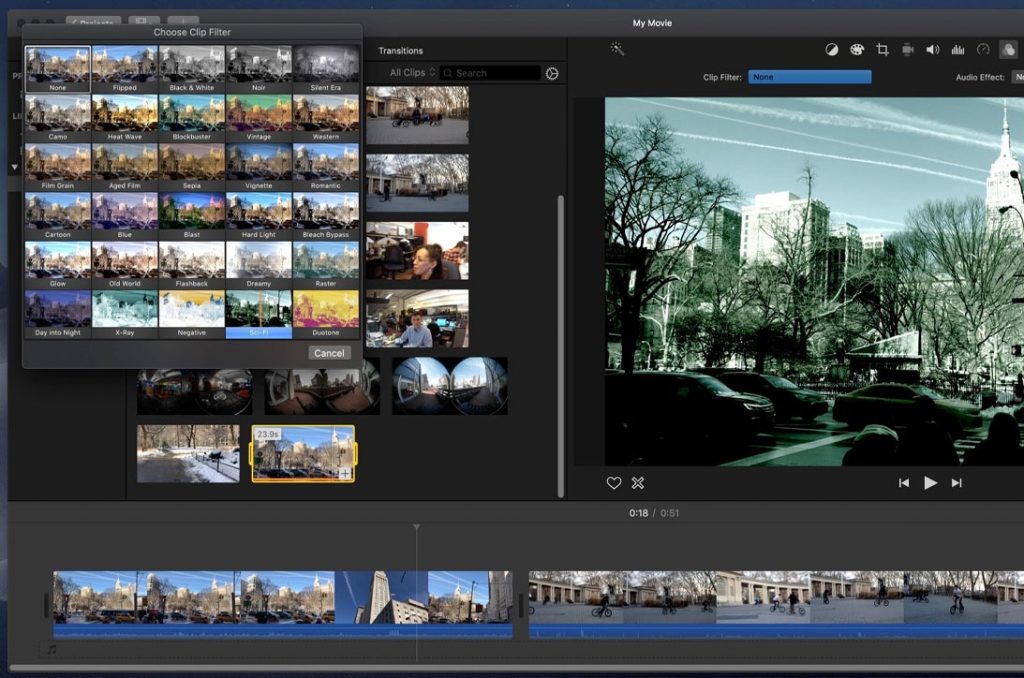 Using iMovie's one-click Enhance feature, you can instantly improve the look and sound of your video, especially if you don't have a background in color grading and other advanced features. If you want to take advantage of iMovie's 4K export, your Mac must be from 2011 or later with at least 4GB RAM.
Download it Now: iMovie
5. VSDC
This is a very promising tool for vlogging. It doesn't require a high-end machine to run on but it supports a variety of formats, so any footage taken by most devices and cameras nowadays should be compatible with it.
It has its own YouTube uploader, which requires you to associate your Google ID with it and you can publish your content the moment you finish it. It also has several built-in video and audio effects, including Instagram-like filters and color blending.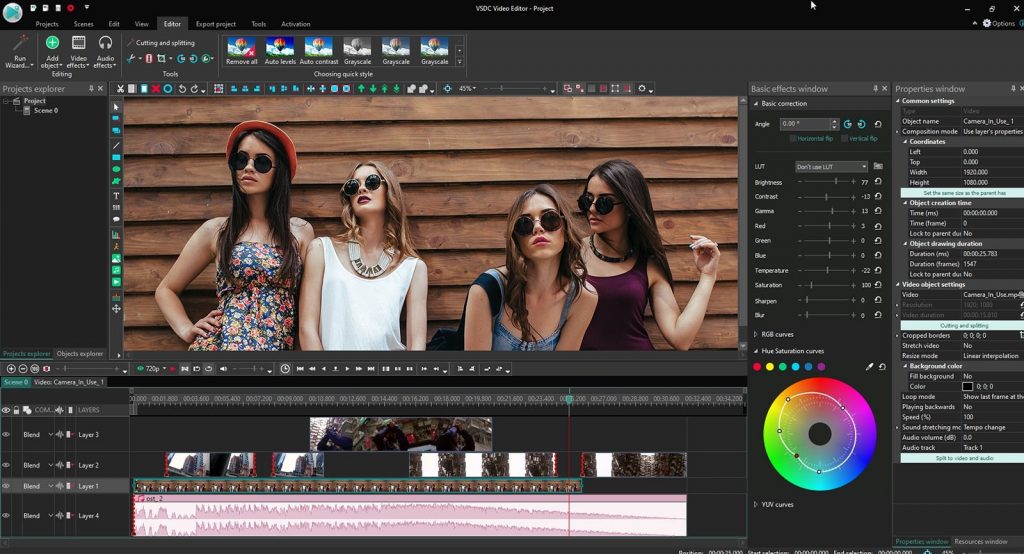 While it might have a steeper learning curve than other vlog editing software out there, it's still a very capable tool for beginners and professionals alike. Aside from that, it's free and you don't have to pay for it to enjoy all its features.
Download it Now: VSDC
We gave emphasis to free vlog editing software but if you're not on a tight budget, you can go ahead with Adobe Premiere Pro and Apple Final Cut Pro X. Purchasing the premium tools that professionals use is an investment and that's just fitting if you're willing to learn them.
We hope that this list of best vlog editing software for beginners can be helpful.