Bluestacks is a virtualization software that allows you to run Android applications on your computer. This is important for mobile gamers who want a new way to experience playing their favorite games. Instead of playing a game such as Magic: Manastrike on a small phone screen you can now do this on your computer and use the mouse and keyboard. In this latest installment of our troubleshooting series we will show you how to install Bluestacks on windows 10.
Installing Bluestacks 4 on your computer
There are several good reasons why you will want to get Bluestacks on your computer. Aside from giving you a better gaming performance when compared to the top Android phones ( this will of course depend on your computer hardware specifications), it allows you to better multitask and enjoy the game at a much larger display.
The latest version of this software, which is Bluestacks 4, needs the following PC requirements to run properly.
OS: Microsoft Windows 10
Processor: Intel or AMD Multi-Core Processor with Single Thread PassMark score > 1000 and virtualization extensions enabled in the BIOS..
Graphics: Intel/Nvidia/ATI, Onboard or Discrete controller with PassMark score >= 750.
RAM: 8GB or higher
HDD: SSD (or Fusion/Hybrid Drives)
Internet: Broadband connection to access games, accounts and related content.
Up to date graphics drivers from Microsoft or the chipset vendor.
Time needed: 10 minutes.
Install Bluestacks On Windows 10
Download Bluestacks 4

You can do this by going to https://www.bluestacks.com/download.html.
You can select the Download Bluestacks option or Choose from other Bluestacks version. If you choose the latter then you will need to choose your operating system as well as Android architecture before clicking on the download button.

Click on the downloaded file.

This is the Bluestacks executable file which will usually be found on your downloads folder.

Click on the Install now button.

This will download all the necessary files needed. You can also click on the Customize installation button before clicking on the install now button. This will allow you to choose where to install the software.

Bluestacks will automatically start.

Once the downloading of files and installation is complete the software will be ready to use.
Once Bluestacks has started you should sign in to your Google account. After logging in you can now download Android apps and games to your computer.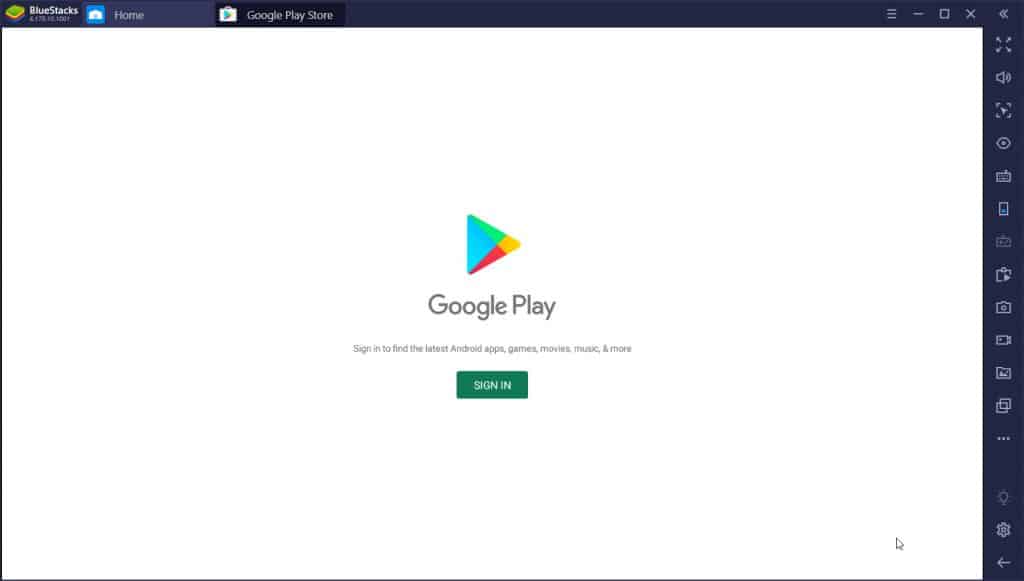 Having Issues with your computer? Feel free to contact us using this form. We'll try to help.