Technology today is advancing at a rapid pace. Just take a look at our televisions. Many years ago the CRT ( Cathode Ray Tube) TV was very popular among consumers. This was heavy, had a low resolution, and needed a lot of power. A more popular type of television replaced this which is what we are using now, the LCD type. This type of TV is much thinner. Lighter, and consumes less power while providing more resolution. Soon, even this type of television will be replaced by the OLED TV which is slowly gaining market share.

* If you buy through links on our site, we may earn an affiliate commission. For more details, please visit our Privacy policy page.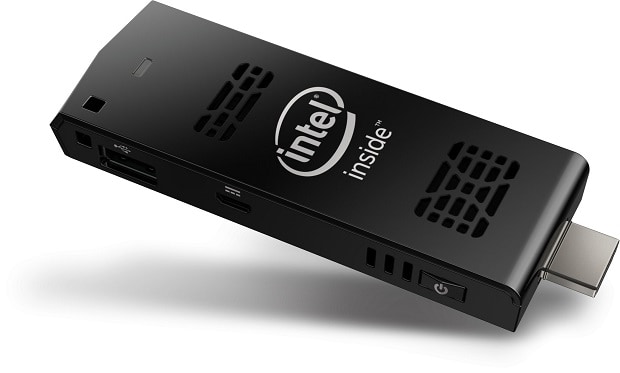 Did you know that you can transform your LCD/LED TV that has an HDMI port to a smart TV using a
Mini Fanless PC Stick
?
If you own a dumb TV that has an HDMI port then you can transform this into a smart TV easily. The advantages to this is that you will be able to stream content from the Internet directly to your TV. Netflix, YouTube, Hulu, are among the other streaming services that you can directly play.
While there are different options to make your HDMI TV a smart TV one of the best ways is to make it a windows 10 Smart TV. If you already own a windows 10 computer then you will be able to enjoy the same environment on your HDMI TV.
What are the things needed to create a windows 10 Smart TV?
First, you will need a stick PC. These are small computers that you connect to the HDMI port that has everything you need to get started. Try getting the Intel Compute Stick (2016) that costs around $159. You can also choose stick PCs from other brands such as the Lenovo IdeaCentre Stick ($100) or the Asus VivoStick PC ($129). For this example we will consider the Intel Compute Stick.
You will also need a wireless keyboard and mouse to use with the stick PC of your choice. I suggest that you get the Logitech K400 Plus Wireless Touch Keyboard. This is designed for PC to TV entertainment as it is already wireless and comes integrated with a touchpad making it unnecessary to use a mouse. For a more immersive entertainment experience I also suggest that you get an external speaker.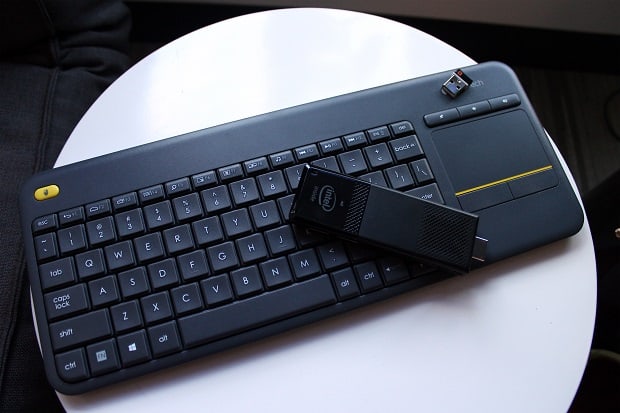 Setting up the Compute Stick is easy as all you need to do this plug it into the HDMI port of your computer. This stick will need a separate power source so make sure to plug in its power adapter as well. Plug in the wireless dongle of the Logitech K400 Plus to the USB port of the Compute Stick. Turn on your TV and set it to the correct HDMI mode. Turning on the Compute Stick for the first time is like turning on a laptop running on windows 10 for the first time. You will need to connect it to your Wi-Fi first before you can go online with it.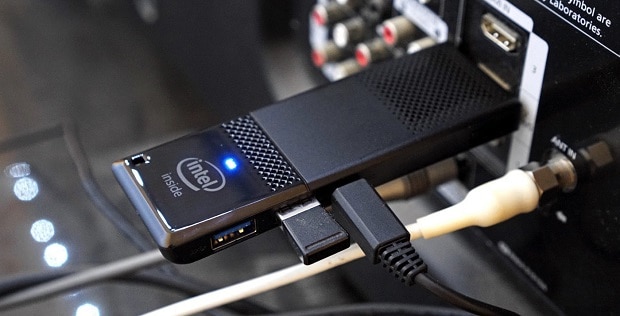 That's it you are good to go. You can enjoy the various online content streaming it directly to your TV using the Google Chrome browser ( which you will have to download) or you can download and install the dedicated app of the various streaming providers.
If you would like other computer related tips or if you need some help regarding your computer then feel free to contact us using this form.
* If you buy through links on our site, we may earn an affiliate commission. For more details, please visit our Privacy policy page.