Small Form Factor (SFF) PCs have been popular among PC users for quite a while now, which had resulted in the creation of more capable power supplies (PSUs). After all, manufacturers had no choice but to join the trend, or risk becoming irrelevant in the era of faster, stronger, better, and more advanced PCs.

* If you buy through links on our site, we may earn an affiliate commission. For more details, please visit our Privacy policy page.
Now, we all know that building a PC requires careful consideration of various components. And yes, we are also aware of the fact that there are many other parts that are far more exciting to choose than a power supply. However, a PC needs this component as well. In fact, this one should be among the first one that you must pick, as all other components will depend on the PSU for power. So, if you have ventured on a quest to build the best PC, you cannot ignore PSUs.
As you may know, pretty much all SFF builds (as well as Mini-ITX enclosures) require a smaller SFX power supply format. This is why you need to study different solutions carefully and ensure that you choose the one that would fit best. To help you choose, we have searched the market and came up with a few different options that you might go through right now, and see if any of them fits the bill. Without further delay, here are our top picks.
Best sfx Power Supply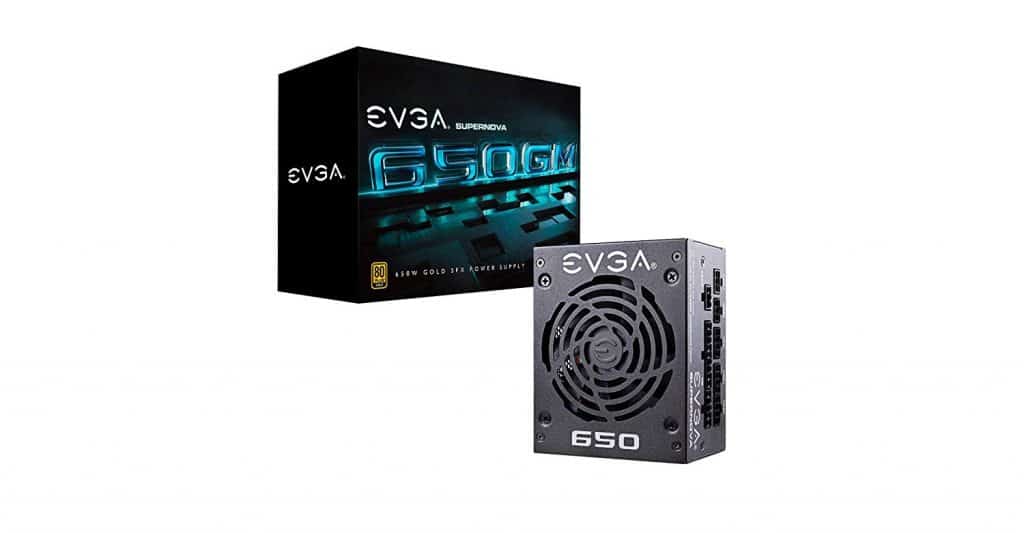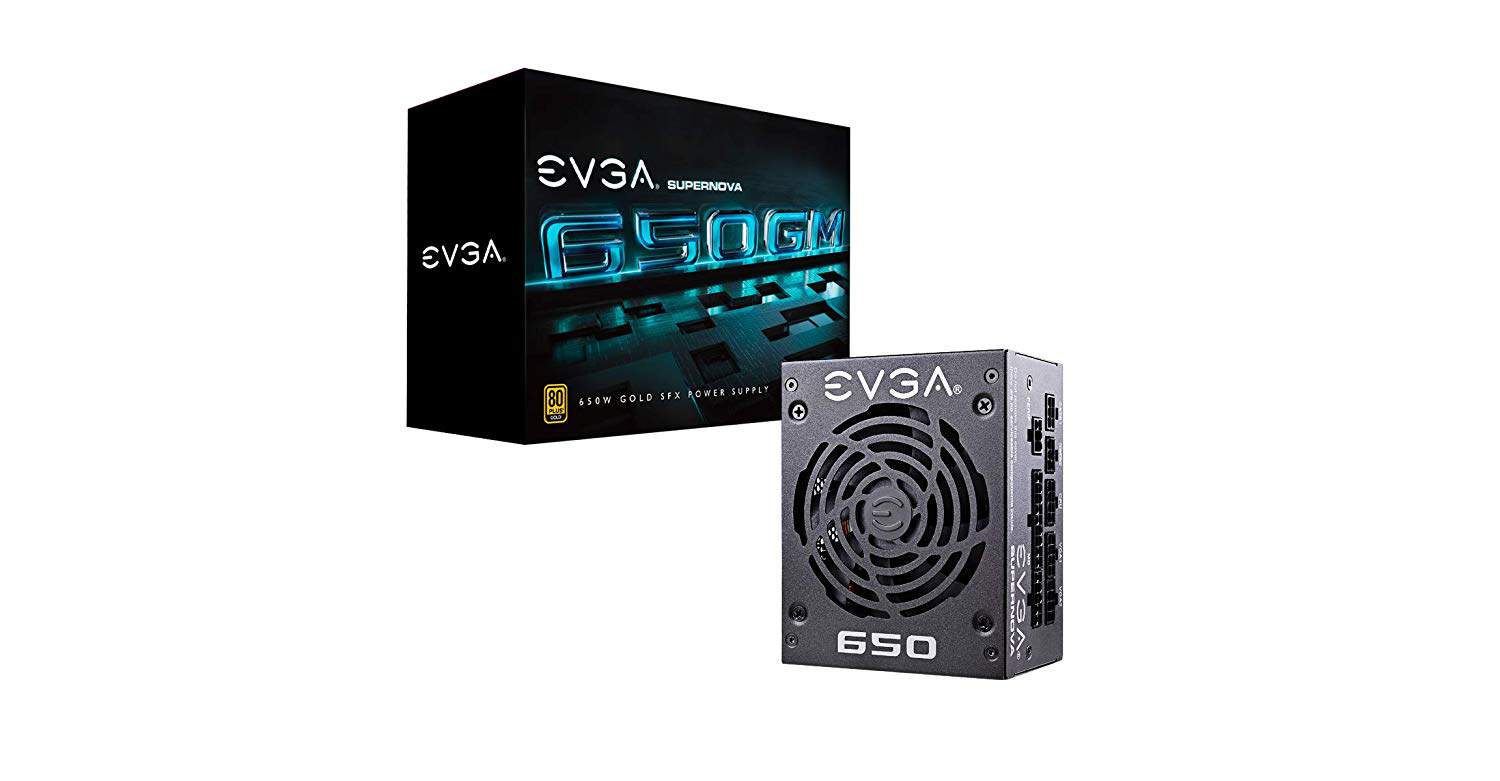 EVGA is a very reputable manufacturer of PSUs, which recently introduced an entirely new series for SFF builds — EVGA SuperNOVA GM SFX Series. The series comes with several options, including 450W, 550W, or 650W PSUs. All are fully modular when it comes to design, and they come with braided cables which offer additional protection.
We should also mention that all of them are 80 Plus Gold certified, meaning that they offer better power efficiency. Further, they have a 92mm double ball-bearing fan, which increases durability and guarantees years of quality service. Best of all, it is also quiet, just like the rest of the models on this list, so you won't even know it's there.
Now, EVGA SuperNOVA 650 GM SFX Power Supply is the strongest one in the series, and maybe one of the strongest ones you can get for your SFF PC, whether you want it for gaming or work. It features one 12V rail with 54.1A current, and when it comes to GPUs, it has four 8pin connectors that are more than enough for any GPU currently on the market. You definitely won't make a mistake by choosing this option.
Buy it now: here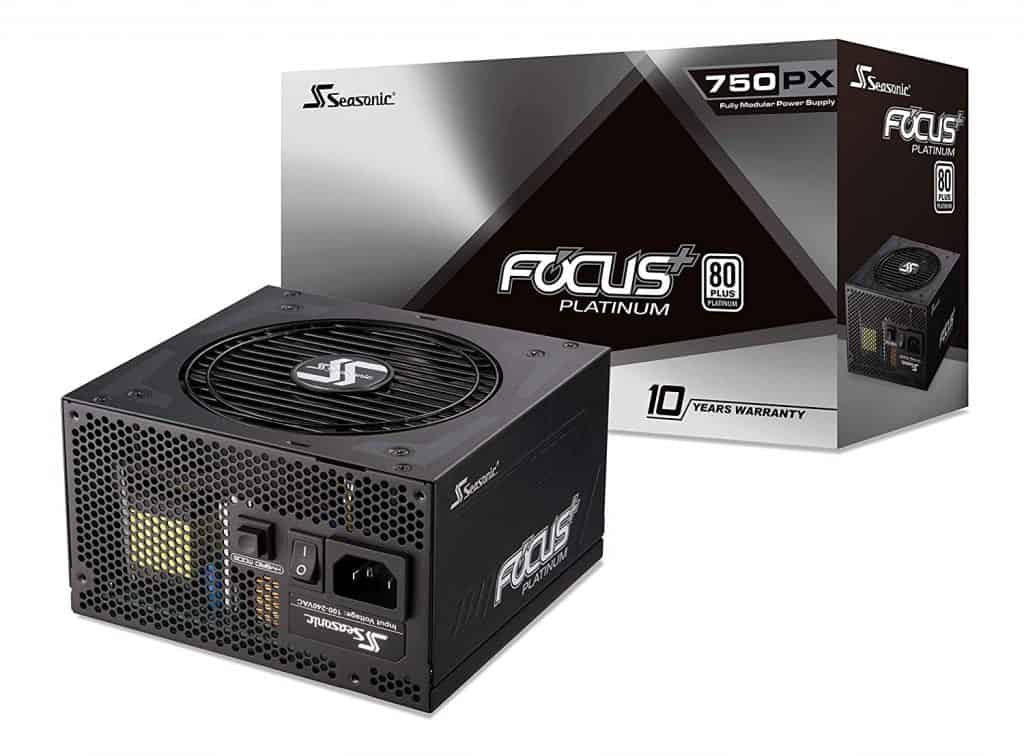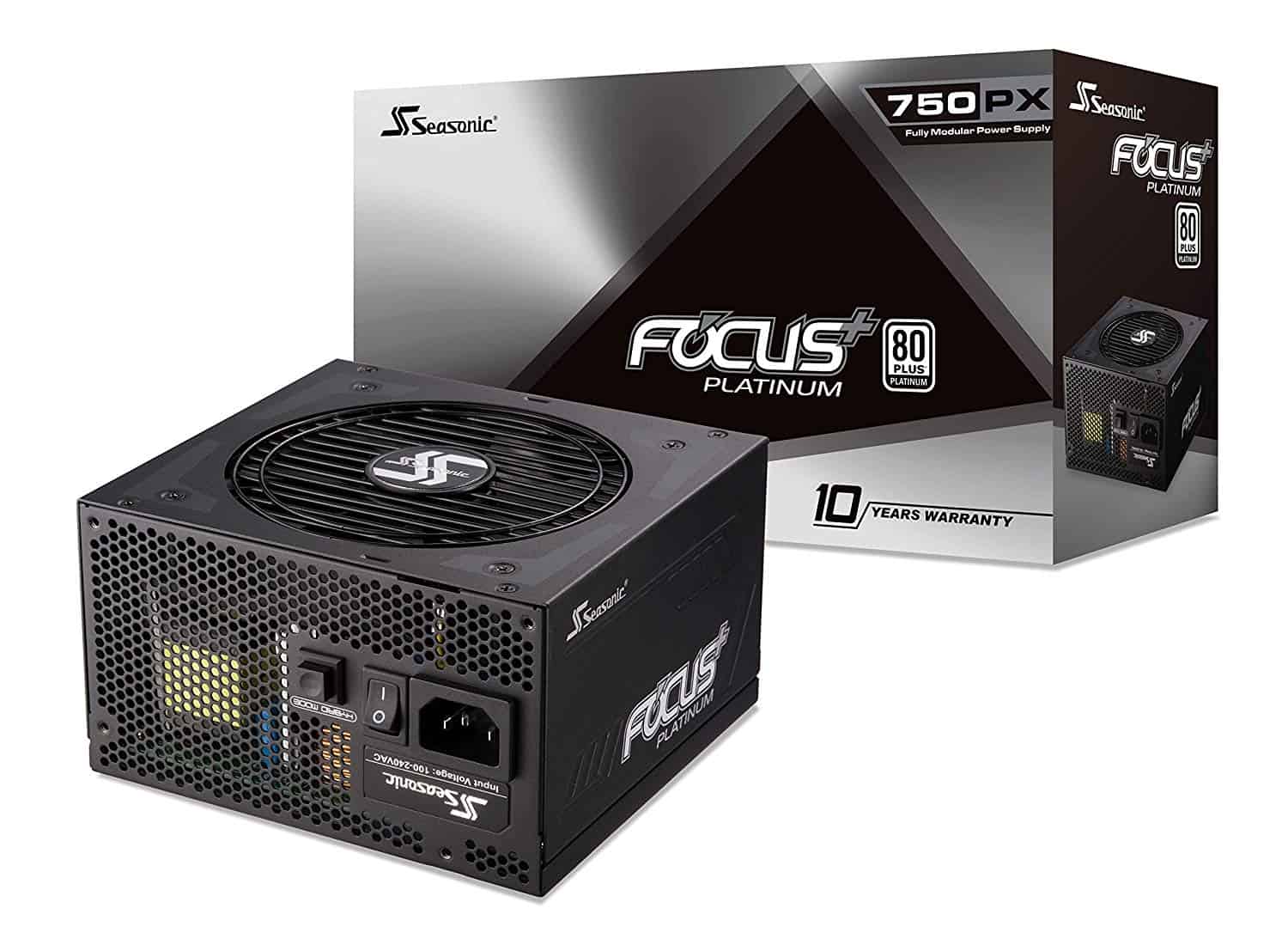 Next, we have a rather expensive solution — Seasonic SSR-750PX. This one is well worth the money for those who can afford it. It offers extremely powerful performance, excellent build quality, and it even comes with a 10-year warranty.
The overall performance is truly superb, and you are unlikely to find anything as good, but it does cost a pretty penny. It also employs fully modular cabling and can fit in a compact enclosure with no issues.
Now, Seasonic did not risk anything in the past, and it always featured aggressive fan profiles to secure an increased airflow, which did not make their products particularly silent. However, this model is different, and it features semi-passive modes and loose fan profiles, which allow it to remain significantly more silent, even when the conditions get tough, which is a welcome change.
Buy it now: here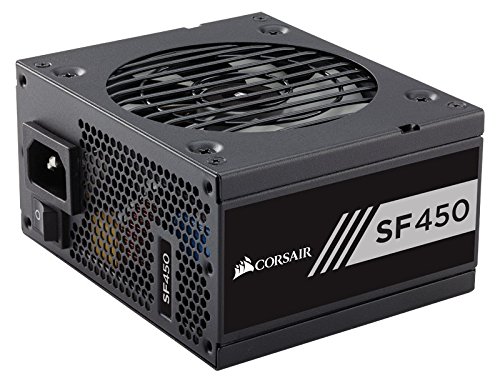 As you might have expected, our top pick is once again coming from Corsair. Its SF450 Gold should fit low to mid-range SFF builds, and maybe even some high-end builds, as well. It won't need more than 400 watts, meaning that it is a good fit for those on a budget, as it is likely to be more than enough for your other components.
Power supplies with 450W are typically used by the majority of SFF builders who aim for mid-range builds, and they offer a great reserve of power, especially when SFFPC is under a load.
This model is believed to be the best choice on the market for most mini-ITX builds. It offers the best performance, an impressive power delivery, high efficiency levels, and it still manages to be extremely silent. It will also be more than capable of handling any single GPU setup, although you might need more power if you are going for dual GPU.
The Gold version is very similar to Platinum when it comes to efficiency. The only major difference is that Platinum has sleeved cables, which Gold does not. But, we don't see this lack as a flaw, as it makes Gold easier to work with. In addition, it is cheaper.
Buy it now: here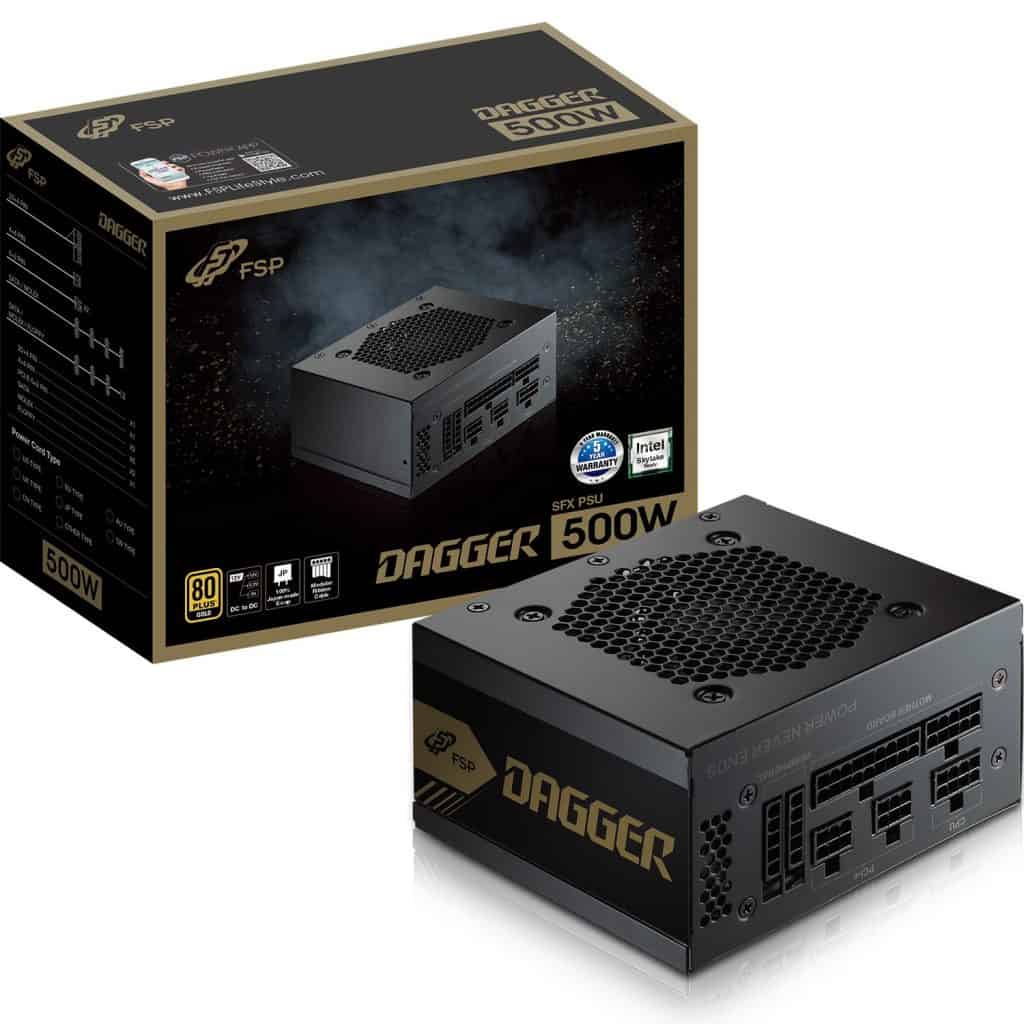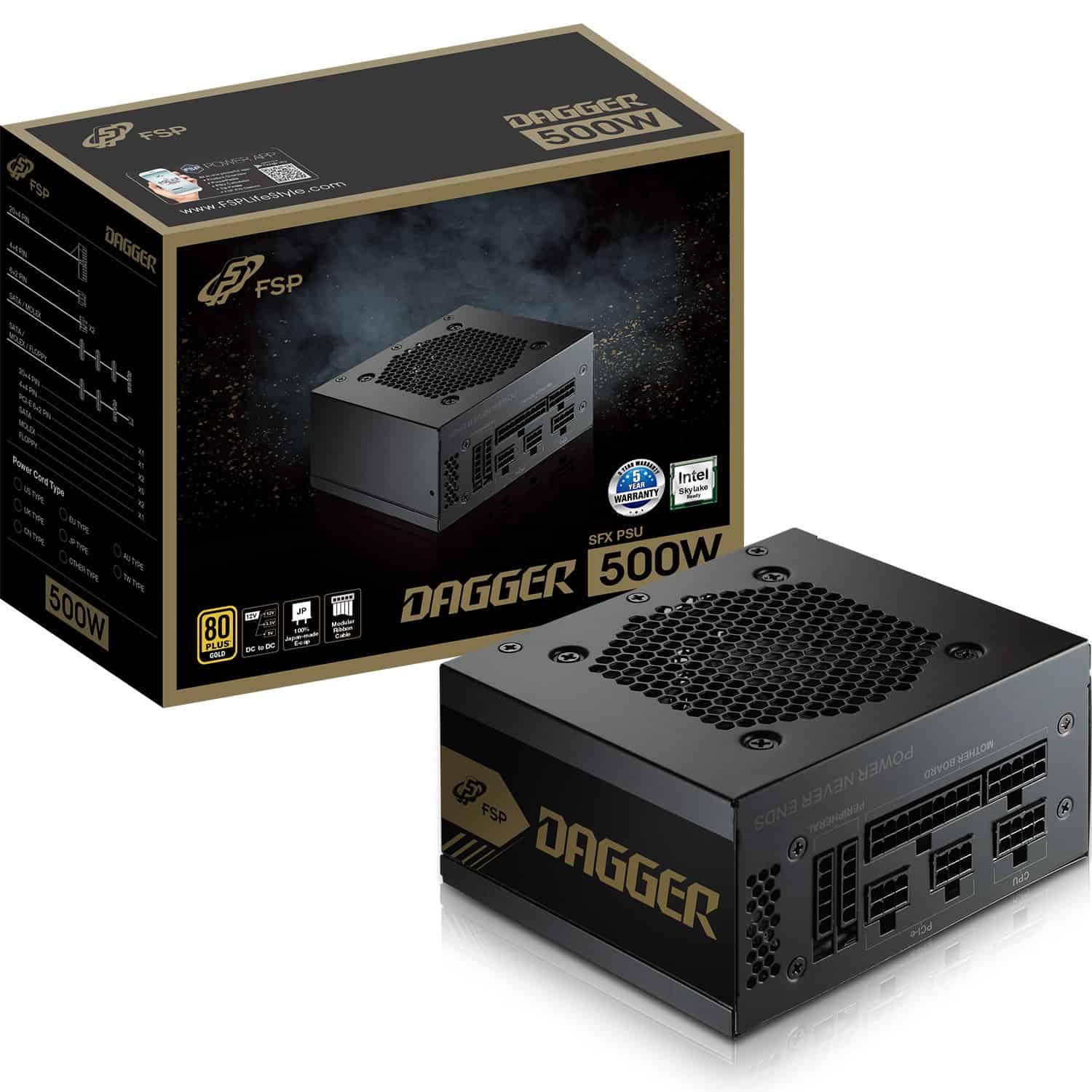 Next on the list is FSP Dagger 600W SFX PSU, which is a very strong power supply that is meant for high-end mini-ITX gaming builds. As the name suggests, it comes with a 600W, but also with a single 12V rail and a 50A current. It can be used for 4K or VR, and it offers 80 Plus Gold certification rating. It can deliver at least 90% efficiency, but it still remains quite compact. It is fully modular, and it comes with ribbon cables, which make it quite easy to manage.
With this model, you can handle even high-end graphics cards with no issues. Cooling is also handled excellently thanks to an 80mm fan with dual ball bearing. This model is also very silent under any load. Additional features include OTP/OCP/OPP/SCP/OVP/ protection, DC to DC module design, Active PFC, an ATX bracket, and more. It is also possible to get a 500W version if you think that 600W would be too much for your build.
Buy it now: here
* If you buy through links on our site, we may earn an affiliate commission. For more details, please visit our Privacy policy page.