A reliable FTP (File Transfer Protocol) client isn't just the tool of the trade for web designers and administrators, it's also the most convenient way how you can upload large files to remote storage locations, such as a home media server or a self-hosted WordPress website.
Don't worry: you don't need to remember all common HTML tags by heart just to know how to use an FTP client. All well-designed FTP clients are highly intuitive to use and work in a similar manner to Windows Explorer. It's just that some clients don't go beyond the basics, while others include all kinds of advanced features—most of which you'll never need.
After you decide which FTP client is best for you and download it from its official website or a reliable software repository, don't speed through the installation process without first carefully reading everything. Many free applications are bundled with all sorts of nasty software known as bundleware, which can wreak havoc on your system. Fortunately, avoiding it is just a matter of unchecking a few checkboxes.
Best Free FTP Client for Windows 10
FireZilla is the most popular free FTP client for Windows. In fact, it's the most popular FTP client across all operating systems, including Mac OS X, BSD, and Linux. Its life started in 2001, when Tim Kosse and his two classmates were working on a computer science class project. They decided to create an open-source FTP client because they were convinced that commercial FTP client wouldn't sell.
With its many features and an intuitive graphical user interface, FileZilla can satisfy the needs of beginners and professionals alike. Just be careful when downloading it as malware has been detected in some versions.
Download it now: here
Not everyone finds twin-panel FTP clients as intuitive as people who have grown up using Midnight Commander and Total Commander. Cyberduck proves that there's more than just one way how to put together a highly functional yet extremely easy-to-use FTP client for beginners as well as seasoned users.
It takes just a few clicks to connect to FTP, SFTP, WebDAV, Amazon S3, Google Cloud Storage, Rackspace Cloud Files, Backblaze B2, Google Drive, or Dropbox. From there, you can edit any file on the server, distribute your content in the cloud, bookmark often-visited pages, reliably transfer large files, and take advantage of advanced SSH features as well as Cyberduck's integration with native system technologies of Mac OS X and Windows.
Download it now: here
Free FTP by Coffee House is another popular FTP client that you can download for … you've guessed it—free. It's designed to be both powerful and user friendly, and it succeeds at both. Free FTP does everything from file management, editing, or archival, to excellent support for FTP, SFTP, FTPS, and their different methods of encryption.
There's also a paid version, called Direct FTP, which adds a bunch of useful features for $39. The only downside is the fact that both Free FTP and Direct FTP were last updated back in 2013, making them much less competitive with free, open-source FTP clients like FileZilla.
Download it now: here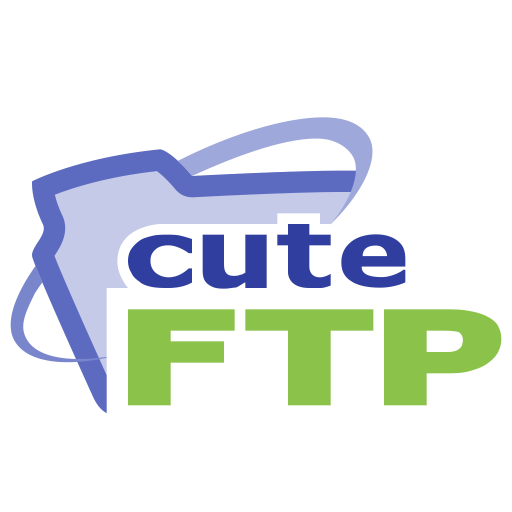 Available for free as a 30-day trial, CuteFTP was originally developed by Russian coder Alex Kunadze. Since 1996, the program is distributed and supported by GlobalSCAPE, a software developer headquartered in San Antonio, Texas. This client is particularly popular with people who frequently download large files over FTP, as it supports segmented downloads.
Download it now: here
5. FireFTP
FireFTP is a full-blown FTP client that lives inside Firefox, the popular open-source web browser developed by the Mozilla Foundation. Even though FireFTP is an add-on, it looks and behaves like a native application.
Besides being free, cross-platform, and open-source, FireFTP is also exceptionally capable. It supports all modern encryption standards, directory synchronization and comparison, international character encoding, automatic reconnect and resume, integrity checks, remote editing, file compression, and more.
It's such a great, lightweight FTP client that many users of other web browsers install Firefox just so they can use FireFTP.