There's a saying that goes "All work and no play makes jack a dull boy". While I don't know who specifically said this first I do know that working all the time can cause stress which is why we need to relax once in awhile. One of the bests way to relax is to play your favorite console games from your childhood. It's the nostalgic feeling that brings back good memories which can become a good stress reliever. It's no wonder that Nintendo's NES Classic Edition became an instant hit worldwide when it was released last year.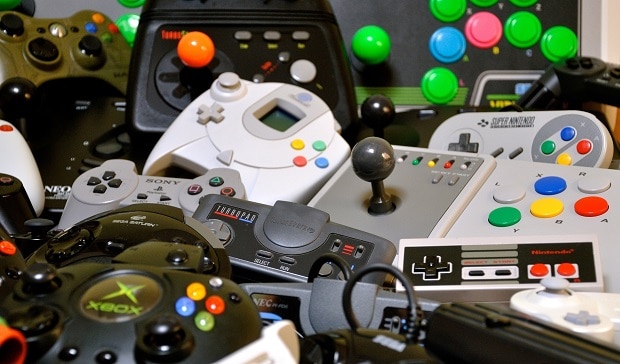 Today we will be helping you transform your laptop into a retro gaming console so that you can play any of your favorite old school games conveniently. This is actually an easy method which can be done by everyone. Before proceeding you will have to check your laptop specifications and make sure that it meets the necessary hardware and software requirements. On the minimum you can use a laptop with an Intel Celeron processor with 2 GB of RAM. The more powerful the laptop is the better it is as a retro gaming machine. On the software side it is recommended that the laptop is running on Windows 10.
How To Turn  Laptop Into Emulator Console
To transform your laptop into a retro gaming console all you have to do is to install emulators. This is a software that emulates the way a gaming device works. So if you install a NES emulator in your laptop you will be able to play NES games.
Installing the emulator is only half of the requirement. The next step is to have a copy of the game file. Since we don't support piracy the best way to get a copy of the game file is to have the actual game itself. You can also use Google to search for a copy of the game.
Once you have the emulator installed and you also have a copy of your favorite game you can now proceed with playing your favorite game. You can use the keyboard of your laptop as the controls for the game although you can also get a Bluetooth controller which can provide a better gaming experience.
Some of the best emulators for each console and their system requirements are as follows.
Nes Emulator: Nestopia
Processor: Pentium MMX or comparable AMD

Ram: 64MB

Video: Direct3D 9.0 compatible graphic card.

OS: Windows 98/Me/2000/XP

Software Installed: DirectX 9.0c or superior.
Just install this to turn laptop into emulator console.
Super Nintendo Emulator: Snes9X
Windows 98/2000/XP/Vista/7.

DirectX 6.1b or later.

300MHz processor BARE MINIMUM

16MB RAM BARE MINIMUM.

DirectSound compatible sound card.
Just install this to turn laptop into emulator console.
Nintendo 64 Emulator: Project64
650 MHz Intel Pentium III / AMD Athlon XP CPU

128MB RAM

DirectX 8.1 GPU (at least ATI Radeon 8500 / Nvidia GeForce 4200)

15MB disk space for emulator, additional 4-64MB per game
Just install this to turn laptop into emulator console.
Playstation 1 Emulator: ePSXe
Pentium 200 MHz

256 MB RAM

3D graphics card supporting OpenGL or DirectX.

Windows: 95,98, NT ,XP, 2000, Vista, or GNU/Linux

CD-ROM or DVD roms and of course your original PS games.
Just install this to turn laptop into emulator console.
If you have a laptop with you right now then try installing an emulator then check out some of the games that you can play with it.