Seeing the frustrating Rocket League error code 71 appear can stop you dead in your tracks when trying to play online matches. This vague server connection error is commonly reported across all platforms, preventing you from joining games. 
In this troubleshooting guide, we'll dig into the various potential causes of Rocket League error code 71 and the steps you can take to get back on the field. With the right troubleshooting, you can resolve error 71 and its related disconnection issues for good.
What are the causes of Rocket League Error Code 71?
There are several key reasons Rocket League error 71 can show up:
Server Outages
The most straightforward reason you may get hit with Error 71 is that the Rocket League servers are down for maintenance, updates, or unplanned outages. When Psyonix performs scheduled maintenance or the servers crash due to demand or other issues, you cannot maintain a connection for online games.
Rocket League's servers power online multiplayer, matchmaking, and rank tracking. So anytime they go offline, Error 71 is typically the message players receive when disconnected. Checking Rocket League's server status page or Twitter account can confirm whether any ongoing issues are occurring on Psyonix's end.
Internet Connectivity Issues
Problems with your local internet connection are a prime suspect when investigating Error 71. Faulty cables, flaky WiFi signals, router conflicts, NAT-type restrictions, and ISP outages can all affect your connectivity. If your connection to Rocket League's servers is disrupted on your end, Error 71 will kick you from live games when that link is broken. So be sure to eliminate defects with your home network and internet first when solving the problem.
Network Ports Blocked
Because Rocket League relies on specific ports for its connectivity, another cause of Error 71 is those ports being blocked on your network. Ports like UDP 7, 27015-27030 are used by Rocket League for matchmaking and gameplay traffic. If your router firewall settings or NAT type blocks or restricts those ports, you'll inevitably get hit with disconnections and Error 71 warnings as the game tries reaching out. Tweaking port forwarding settings is one way to open your network backup for smoother Rocket League connections.
Platform Differences
Trying to party up and play cross-platform between different systems like PC, Playstation, and Xbox can also be a source of Error 71 disconnections. Because of differences in how each platform handles NAT types, firewalls, and linking up with other systems, you may experience conflicts. For example, suppose you party up with a PS4 friend from PC. In that case, differences in how PSN and Steam manage connectivity can cause the systems to constantly lose sync and fail to maintain a stable connection, leading to error 71.
Buggy Updates
Rocket League servers are taken offline regularly for scheduled updates and patches to balance gameplay, squash bugs, and improve connectivity. However, sometimes these updates introduce new issues that should have been present. 
Certain updates have been known to trigger a spike in Error 71 occurrences due to bugs and glitches they introduced. Usually, these get hotfixed relatively quickly with a follow-up patch once the problems are identified.
But some updates inadvertently break connectivity aspects, leading to error 71 disconnections.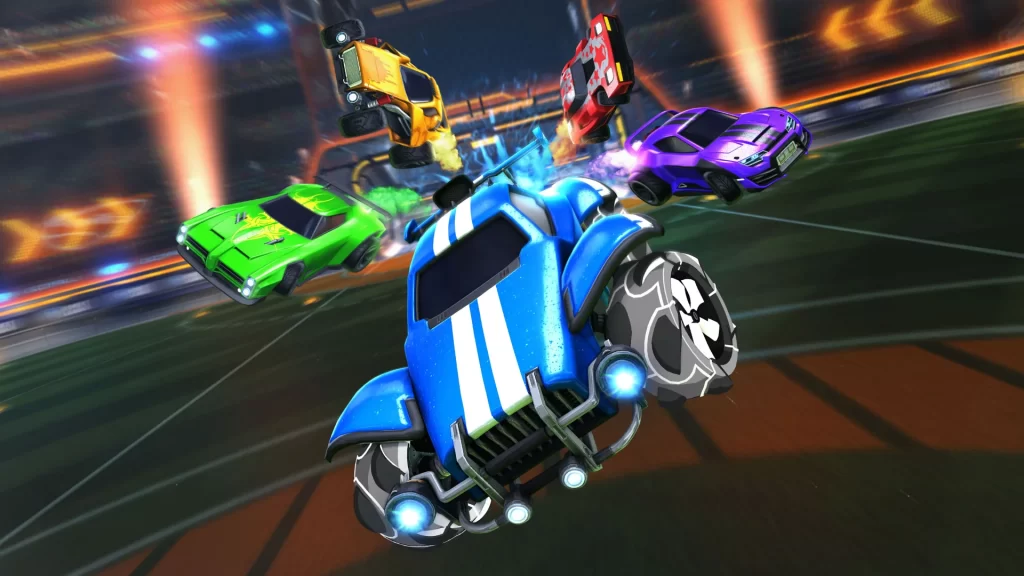 How To Fix Rocket League Error Code 71
Here are the known fixes for the Rocket League Error Code 71:
Fix 1: Verify Server Status
Before troubleshooting your system, check the Rocket League server status page at status.rocketleague.com or their Twitter feed. This can confirm any known issues with Rocket League servers being down for maintenance or experiencing outages. If servers are confirmed down, error 71 means waiting for them to be restored – nothing you can fix locally.
Steps to check server status: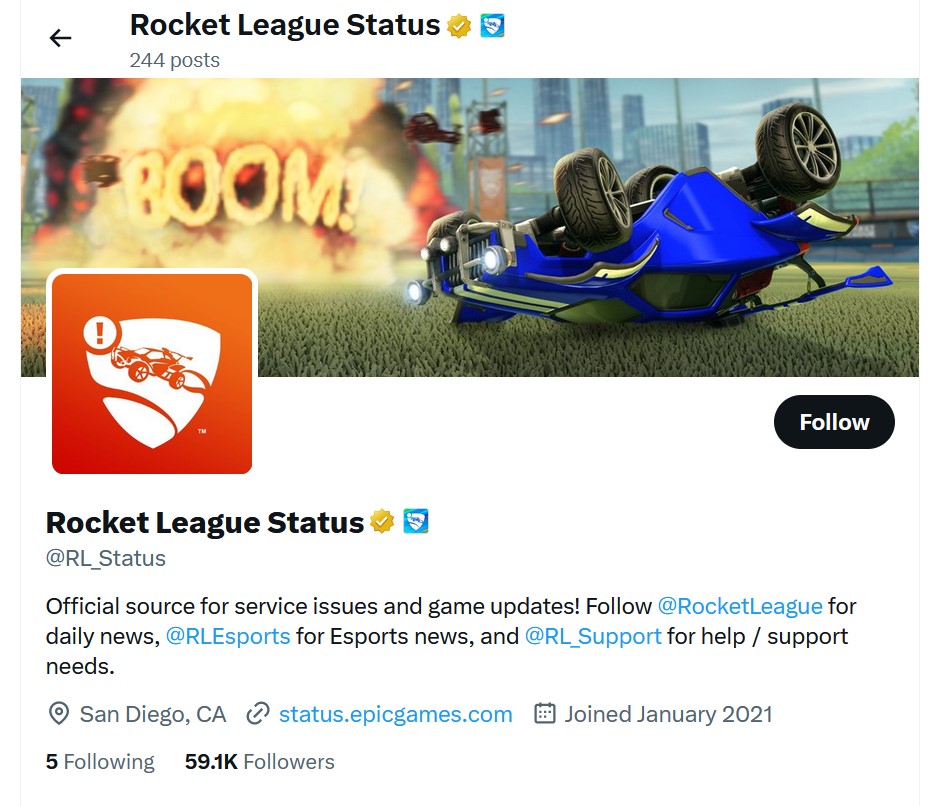 Visit @Rocket League_Status on Twitter.
Check if issues are reported in your region.
If there are no issues, the problem is likely on your end.
If problems are reported, wait for the resolution.
Fix 2: Restart Your Network Hardware
Restarting your console/PC and any connected network hardware like routers or modems is an easy first step. This clears any cached connection errors and re-establishes fresh internet and server links. Persistent error 71 issues can sometimes be fixed with a quick power cycle.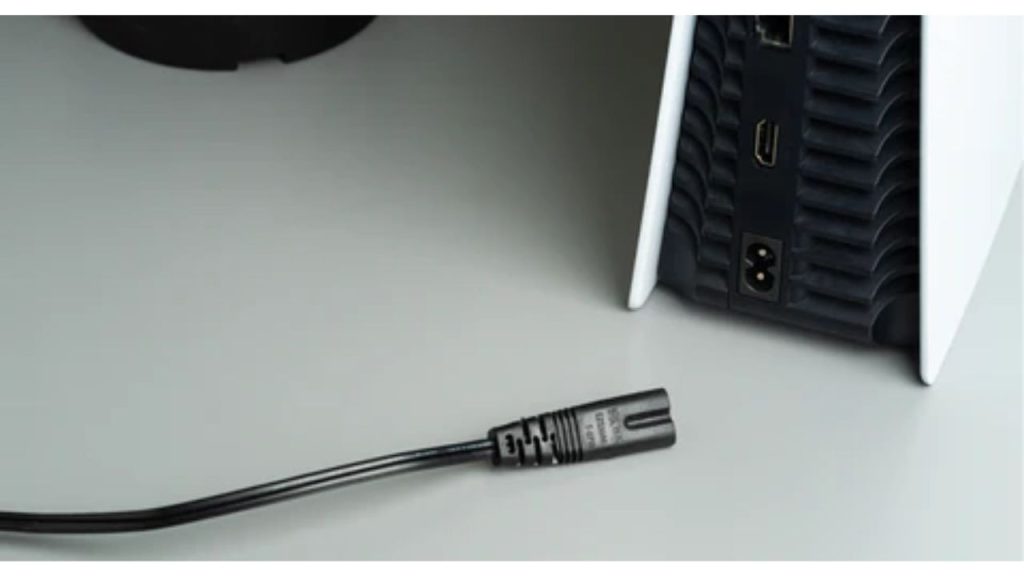 Fully turn off your PC/Console and network hardware. 
Unplug all power cables for 30 seconds.
Plug back in and turn on; let devices reboot.
Test connecting to Rocket League servers.
Fix 3: Port Forwarding for Connectivity
If you have a strict NAT type or firewall, port forwarding your router may help open your connection to Rocket League servers. This gives your system a stable, open path to prevent error 71 disconnects.
These are the general steps for port forwarding: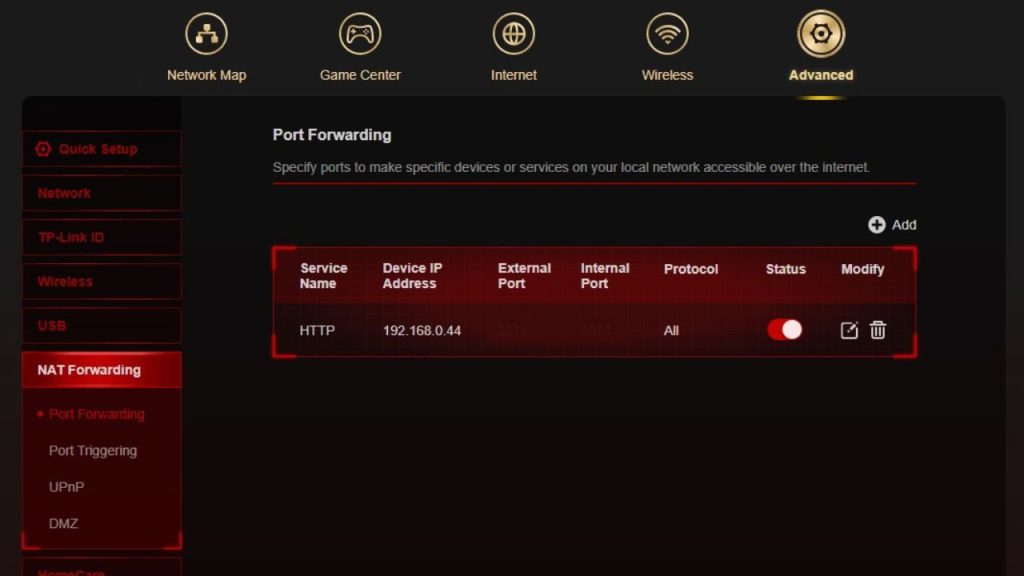 Log in to your router management page.
Find port forwarding or virtual server settings.
Add port ranges 27015-27030 TCP/UDP for Rocket League access. 
Set your console's local IP address.
Save changes and test for error 71.
Fix 4: Change DNS Settings
Switching to reliable third-party DNS servers like Google or Cloudflare can improve connectivity vs. your ISP's default servers. This resolves any DNS issues linking to Rocket League servers.
Here are the steps to change DNS settings on various platforms: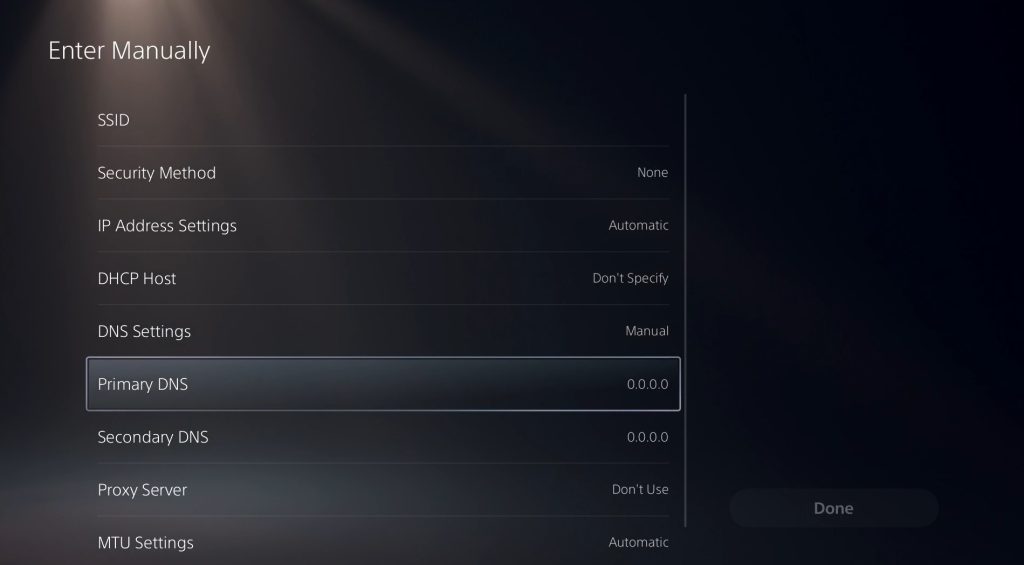 PC (Windows):
Open Network Connections by clicking the network icon on the taskbar or searching for it.
Right-click the active network connection and select Properties.
Choose Internet Protocol Version 4 (TCP/IPv4) and then click on Properties.
Pick "Use the following DNS server addresses."
Enter the preferred and alternate DNS server IP addresses. 
Click OK to save changes.
PS4:
Go to Settings > Network > Set Up Internet Connection.
Select Custom for setup type instead of Easy.
Select Automatic for IP address settings. 
At DNS settings, select Manual.
Enter the preferred and alternate DNS server IP addresses.
Click Next and complete the network setup.
PS5:
Go to Settings > Network > Settings > Set Up Internet Connection.
Select Custom for setup type.
Select Automatic for IP address settings.
At DNS settings, select Manual. 
Enter the preferred and alternate DNS server IP addresses.
Click Next and complete the network setup.
Xbox One:
Go to Settings > Network > Network settings.
Select Advanced Settings.
Select DNS settings.
Select Manual.
Enter the preferred and alternate DNS server IP addresses.
Click Save to apply changes.
Xbox Series X|S:
Go to Settings > General > Network settings > Advanced settings.
Select DNS settings.
Select Manual.
Enter the preferred and alternate DNS server IP addresses.  
Click Save to apply changes.
Nintendo Switch:
Go to System Settings on the Switch.
Select Internet > Internet Settings.
Select your current network.
Select Change Settings.
Go to DNS Settings and select Manual.
Enter the preferred DNS server IP address.
Enter the alternate DNS server IP address.
Save the settings.
Exit back to the main menu.
Fix 5: Disable Network Conflicts
If other devices on the same network interfere, tweaking settings can help. Try putting your console in the router DMZ, changing WiFi channels, or temporarily disconnecting other devices as needed. This eliminates network conflicts.
Steps to turn off conflicts: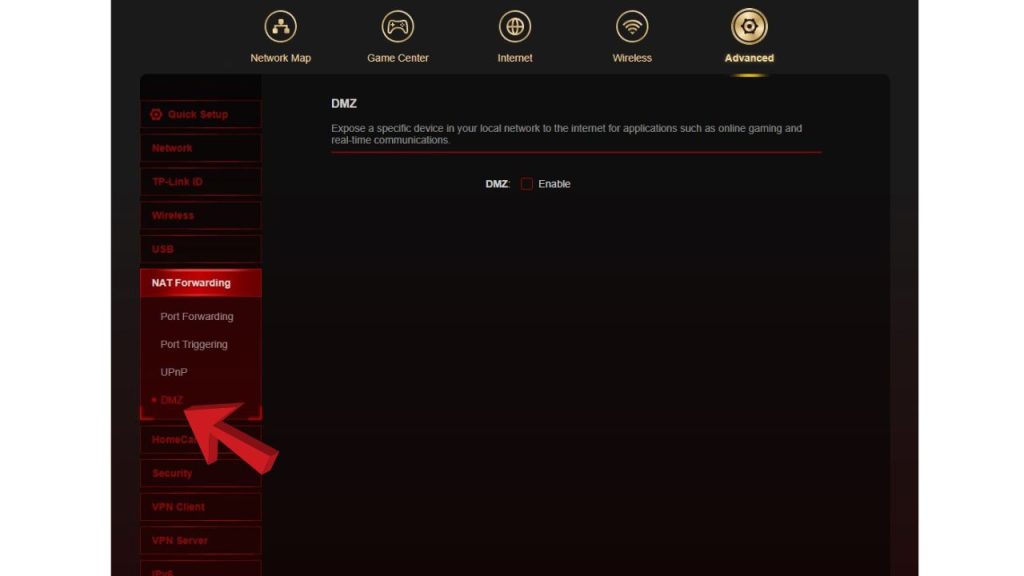 Log in to your router interface and find DMZ settings.
Add your console's local IP to the DMZ. 
Adjust your WiFi channel away from others nearby.
Temporarily disconnect other WiFi devices.
Check if error 71 still occurs.
Fix 6: Reinstall or Update Rocket League
Reinstalling Rocket League can fix error code 71 because the error is often caused by corrupted or missing game files. A fresh install will replace any damaged files with new clean copies. Rocket League's caches and settings are also reset, eliminating invalid config data that could be causing crashes. Reinstalling the game wipes the slate clean, restoring the original files and settings. This restores stability and allows Rocket League to run properly without error 71.
Final Thoughts
While one of the most irritating Rocket League errors, issue 71 can typically be resolved with dedicated troubleshooting and a few tweaks. Start by verifying the servers are up, then work through connectivity fixes like restarting, port forwarding, DNS changes, and eliminating network conflicts. As a last step, reinstalling or updating the game may do the trick. With the right combination of these fixes, you can get back to enjoying Rocket League online without random disconnections.
FAQs
Q: Why does Rocket League keep saying Error 71?
A: Error 71 usually means connection issues between you and the Rocket League servers. To resolve this, check server status, restart your modem/router, and adjust port forwarding or DNS settings.
Q: How do you fix Error 71 on Rocket League Switch?
A: On Switch, ensure your network connection is stable, restart the console, and check for any pending software updates. Changing DNS settings can also help resolve Error 71.
Q: Why is Rocket League Error 71 PsyNet?
A: PsyNet refers to the Rocket League servers. So an Error 71 PsyNet means you've been disconnected from PsyNet/Rocket League servers due to some connectivity issue.
Q: Is Rocket League Error 71 platform specific?
A: No, Error 71 can occur across all platforms, including PC, Playstation, Xbox, and Switch. It's a general connection problem.
Q: Does Rocket League Error 71 mean I'm banned?
A: Not necessarily – Error 71 is mostly related to connectivity. But trying to connect could trigger this same error if you were banned. Check server status first before assuming a ban.