Rocket League is a hugely popular vehicular soccer video game first released in 2015. It combines elements of soccer and driving games, with players using rocket-powered vehicles to hit a ball and score goals.
However, Rocket League can sometimes run into errors and bugs like any game. One common error that players may encounter is Rocket League error code 42. If you see this pop-up, don't worry – here is a guide to fix this problem.
What are the causes of Rocket League error code 42?
These are the known reasons why you may be getting the Rocket League error code 42:
Outdated or Conflicting Software
One of the top reasons for Error Code 42 in Rocket League is outdated or incompatible software installed on your system. This includes:
Old graphics card drivers that conflict with the game
GPU overclocking/monitoring utilities that hook into Rocket League processes
Game overlays like Discord, GeForce Experience, Xbox Game Bar that cause crashes
DirectX files that are outdated or missing key components
If any outdated software directly clashes with Rocket League, it can trigger cryptic errors like Code 42 on launch.
Corrupted or Missing Game Files
Another prevalent cause of Rocket League error code 42 is game files that have become corrupted or gone missing. During updates or reinstalls, key Rocket League files can sometimes fail to download or install correctly. Critical game data going missing prevents the title from starting up.
Verify game cache on Epic Games to check for damaged or missing files. If found, Rocket League will re-download the affected data.
Damaged System Files
Rocket League uses Windows system files and components like DirectX to run properly. Conflicts arise if these core system files become corrupted or altered over time. Error Code 42 when launching Rocket League could stem from damaged system data vital for games.
Running System File Checker (SFC /scannow) will scan Windows for anomalies and replace corrupted files. This repairs any system file errors that could be contributing to Rocket League crashes on startup.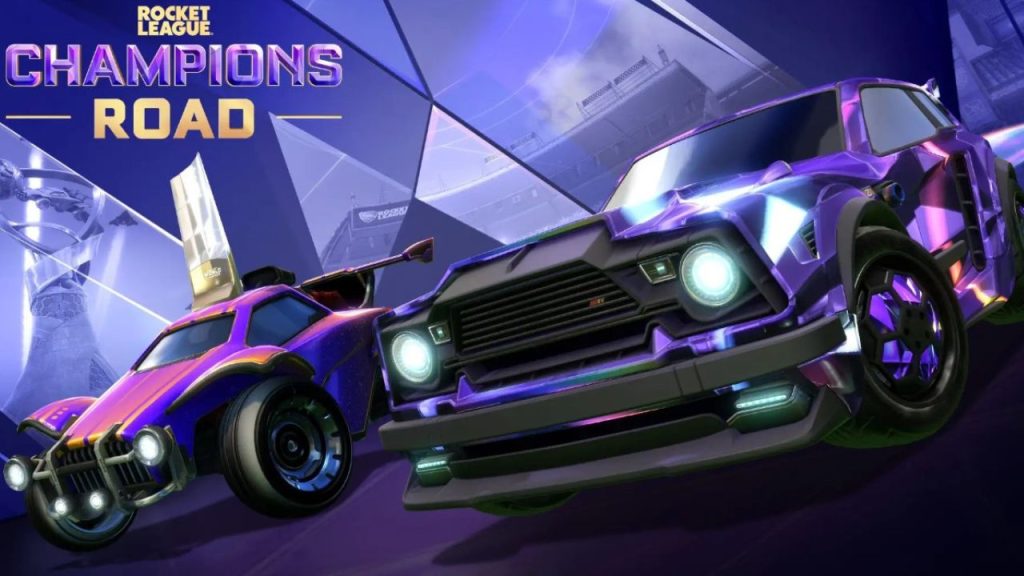 How To Fix Rocket League Error Code 42
If you're experiencing Rocket League Error Code 42, here are the known solutions that you can try:
Fix 1: Update Graphics Drivers
Since outdated GPU drivers are a common Rocket League Error Code 42 source, updating them is a good first step.
Here's what you must do:
Open Device Manager and check your Display Adapters for any warning signs.

Visit the Nvidia/AMD/Intel website and download the latest graphics drivers.

Uninstall the old drivers (if you have them) via Programs & Features before installing the new ones.

Restart your PC after the updated drivers finish installing
With fresh, manufacturer-direct graphics drivers in place, Rocket League has the stability and compatibility for a smooth launch.
Fix 2: Uninstall Overlays and Monitoring Software
As mentioned, overlays and GPU monitoring tools can conflict with Rocket League. Taking the time to remove them prevents clashes.
Open Discord, GeForce Experience, Xbox Game Bar and disable/uninstall their overlays.

Uninstall any GPU benchmarking, overclocking, or system monitoring software such as MSI Afterburner.

For precision tools like MSI Afterburner, close them before launching Rocket League.
Restart your PC to clear any software hooks or residue.
With other unstable programs purged, Rocket League fully controls the GPU and graphics API for a conflict-free launch.
Fix 3: Check for bad game files
Verifying Rocket League through Epic Games only takes a few minutes and will uncover any game file corruption issues that lead to Error Code 42.
Here are the steps to verify game files on Epic Games: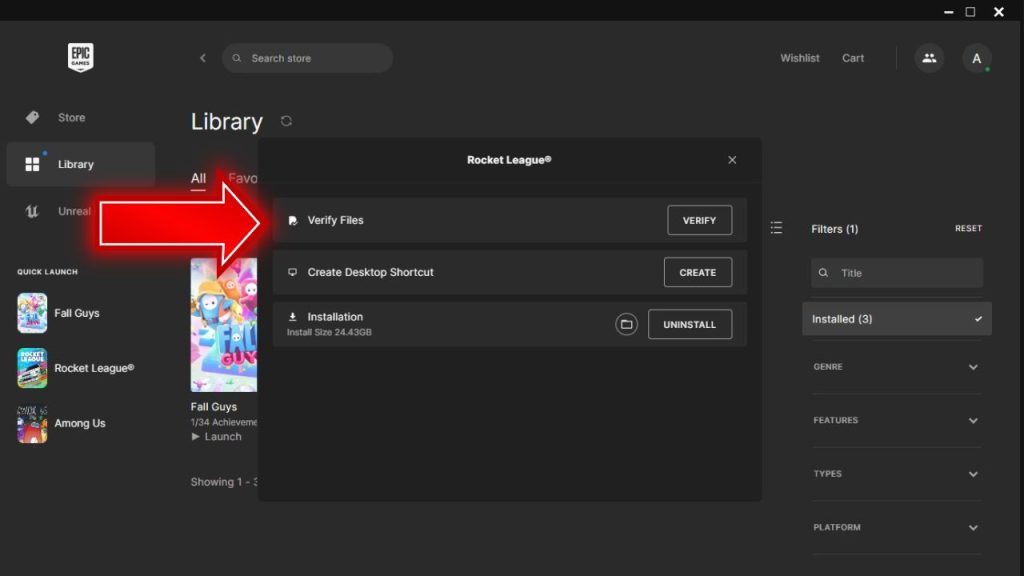 Open the Epic Games Launcher on your PC.
Go to your Game Library and find the game you want to verify.
Click on the three dots below the Rocket League game icon, select "Manage" and click on the "Verify" button.
This will trigger the verification process for the game files. Epic Games Launcher will scan the game files and check for any missing or corrupted files.
If any issues are found, the launcher will automatically re-download and replace the affected files.
Once verification is complete, you will see a message that your game has been successfully verified and is ready to launch.
You may have to restart your PC after verification for changes to take full effect before launching the game again.
Epic Games repairs any damaged or missing game data that could prevent Rocket League from starting up and triggering Error Code 42.
Fix 4: Perform Clean Reinstall
If Error Code 42 persists after verifying, perform a clean reinstall of Rocket League to eliminate software faults or conflicts.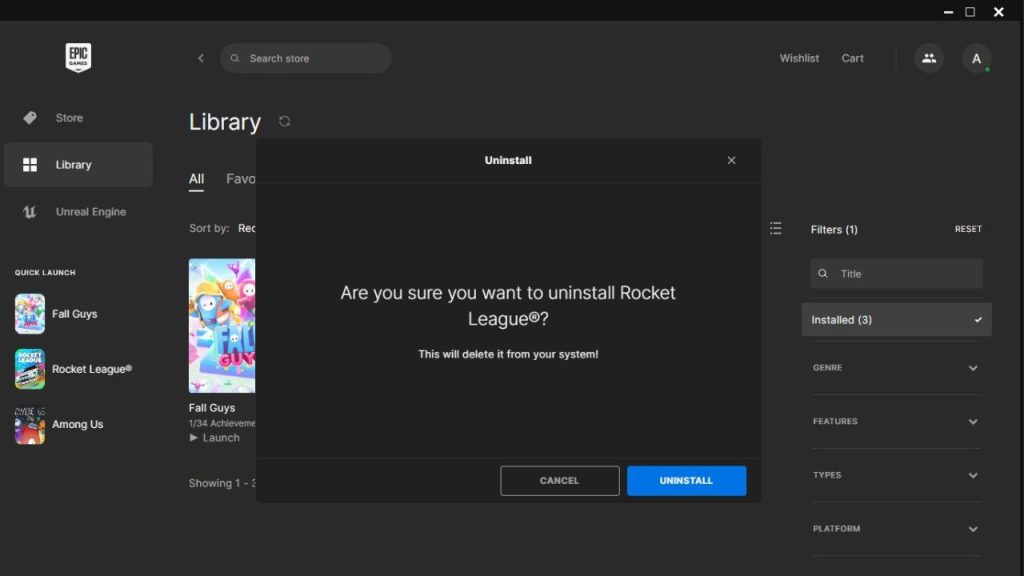 Ensure that you back up your game saves.
Uninstall Rocket League through Epic Games launcher.
Restart your PC and delete any leftover Rocket League files/folders
Reinstall Rocket League through Epic Games and let it fully download
Load up Rocket League and see if Error Code 42 appears
A clean slate install gives you the best chance of resolving Error Code 42 by wiping out any corrupted game files, registry entries, or settings.
Fix 5: Run DirectX Web Installer
Since DirectX is core to running Rocket League properly, install the latest components through the official Microsoft DirectX web installer.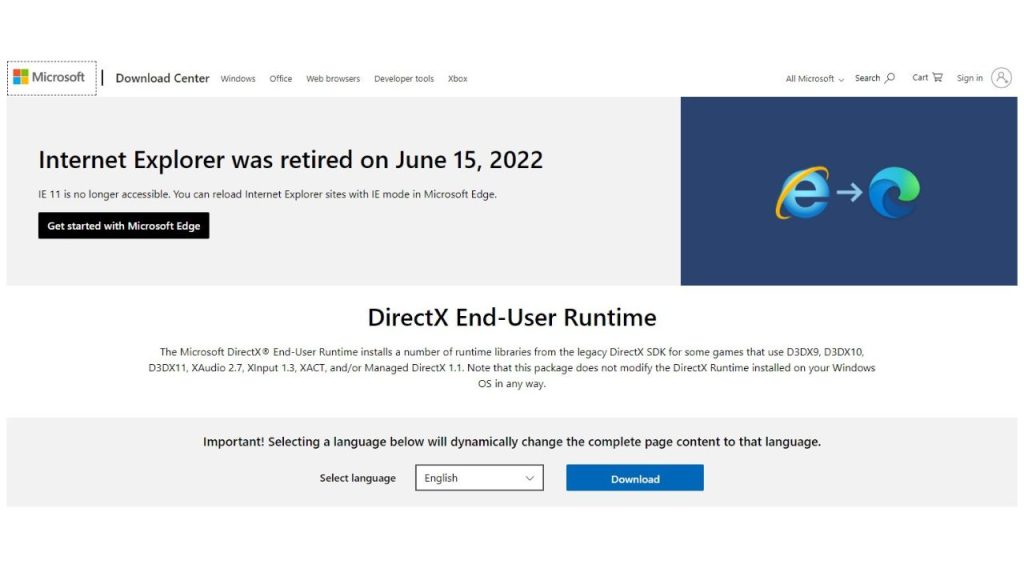 Download and run the latest DirectX web installer
Install any detected missing or outdated DX components
Restart your PC after it completes
Relaunch Rocket League
The DirectX web installer fixes any underlying issues with outdated or corrupted DirectX data that can create conflicts.
Fix 6: Repair System Files with SFC
Finally, run System File Checker through Command Prompt as Admin to scan for Windows system file errors.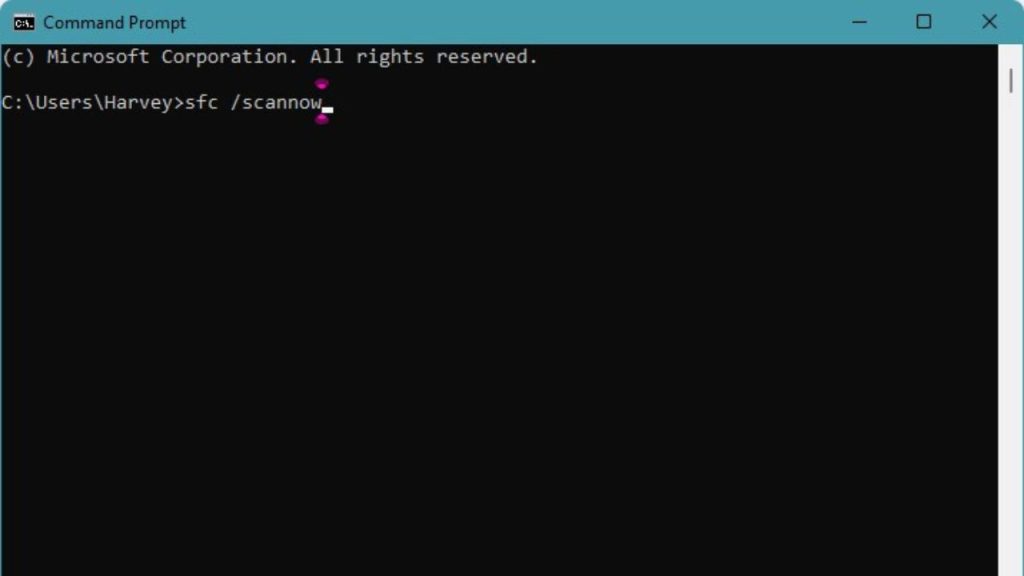 Click on the Windows button and type CMD.
Open the Command Prompt and type "sfc /scannow" and hit Enter
System File Checker will scan and replace corrupt system files
Restart your PC once it finishes
Try launching Rocket League again
SFC repairs crucial system files and dependencies that have become damaged over time and can contribute to Error Code 42 situations.
Final Thoughts
Rocket League Error Code 42 can certainly be frustrating. But through updating your drivers, verifying files, reinstalling the game, and running DirectX and SFC – you have an arsenal of fixes that should successfully troubleshoot and resolve the issue for smooth launching. Be sure to rule out any conflicting software as well. With dedicated troubleshooting, Error Code 42 can be tackled for long-term Rocket League enjoyment.
FAQs
What causes Error Code 42 in Rocket League?
The most common causes are outdated GPU drivers, corrupted game files, software conflicts with overlays or GPU tools, damaged Windows system files, and missing or outdated DirectX components.
How can I fix Rocket League crashing on startup?
Update your graphics drivers, uninstall any overlays/monitoring tools, verify the game cache to fix files, perform a clean reinstall, run the DirectX web installer, and scan for system file errors with SFC.
Why does Rocket League keep showing Error Code 42?
If the error persists after reinstalling, it's likely due to deeper system issues like corrupted Windows files or outdated DirectX components. Run SFC and the DirectX web installer.
Should I reinstall Rocket League to fix Error 42?
A full reinstallation of Rocket League will typically resolve Error Code 42 by replacing any corrupted or missing game files. Be sure also to update graphics drivers afterward.
How can I prevent future Error Code 42 issues?
Keep graphics drivers updated, don't install unstable overlays or GPU software, periodically verify game files, and avoid overloading the PC with intensive programs while playing Rocket League.